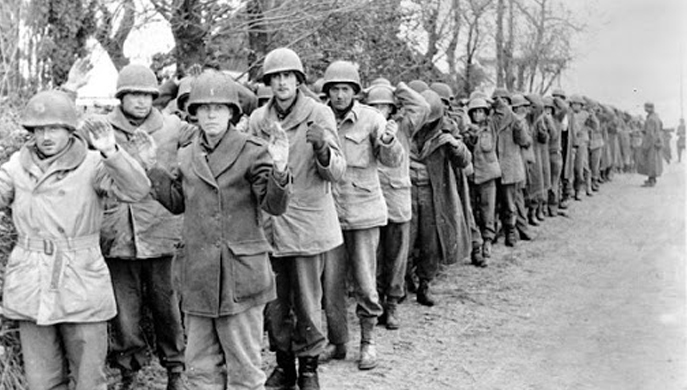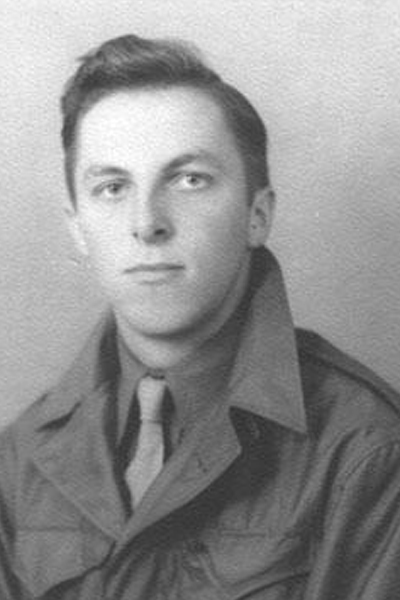 Record date:
Richard T. Lockhart Interview Transcription
Richard T. Lockhart, Corporal
Richard T. Lockhart, who enlisted in the army from Purdue University's ROTC program in 1942, was captured by the German Army when his unit was forced to surrender during the Battle of the Bulge.
Richard Lockhart was born in Lima, Ohio, on January 20, 1924. After working as a paper boy and soda jerk during high school in Ft. Wayne, IN, he enrolled at Purdue University where he joined the compulsory ROTC program. He enlisted in the reserves on December 7, 1942, one year after the attack on Pearl Harbor.
As a private, Lockhart trained in anti-aircraft artillery at Ft. Eustis, VA. He volunteered for infantry service and was assigned to an anti-tank company, the 106th Infantry Division. In October 1944, the 106th Division was sent to England and subsequently deployed through France to the Ardennes Forest in Germany. On December 16, 1944 the German offensive later known as the Battle of the Bulge forced the retreat of Lockhart's unit. Just a few days later, out of food and ammunition,  their weapons were destroyed and they were forced to surrender to the Germans.
Lockhart and his fellow soldiers were sent in overcrowded box cars to STALAG IX-B, where they faced bitter cold and severe food shortages. They subsisted on thin soup made of turnip tops until they were liberated in April 1945.
After the war, Lockhart started a governmental affairs and lobbying company, becoming one of the most influential people in Illinois over the last 60 years.
Lockhart has also donated a collection of his personal papers, which are housed and cared for in the Museum & Library's archives.
A graphic novel has been created to illustrated Corporal Lockhart's experiences.