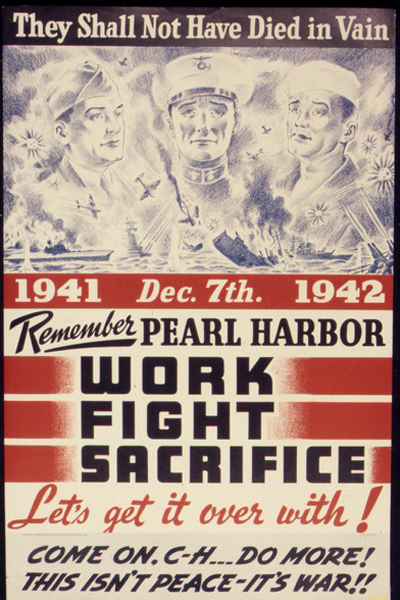 Record date:
Louis LiCastro, Master Sergeant
Joining the military in order to gain diesel engine experience for life in the private sector, Louis LiCastro found himself in the middle of World War II—first at the attack on Pearl Harbor, and then the jungles of the Pacific Campaign.
Louis LiCastro was born in Chicago, Illinois, on October 30, 1918.  During the Great Depression, his family lost their home and LiCastro briefly lived in a children's home.  He went rabbit hunting at city cemeteries to provide food for his family.  He went to diesel school, but could not find a job because he did not have enough "experience."  Upon learning that the United States Army was interested in diesel engines, he enlisted into the Foreign Service at age 22 in 1940.  He planned to serve only two years, but ended up serving five years once World War II broke out.  His brothers also served in both the Navy and Army during the war.
LiCastro was sent to St. Louis, Missouri, and later to Angel Island, California, for infantry training. In his oral history interview he recalls training with outdated World War I equipment.  He was then sent to Hawaii to attend diesel school.  He was at Pearl Harbor when the Japanese attacked the base on December 7, 1941 and uses his interview to recount the horrific scene and the chaos of that day. LisCastro, a natural storyteller, adds a lot of detail and color to our understanding of the attack and what it was like tobe on the ground. After Pearl Harbor, he was reassigned from the 50th Reconnaissance to the 431st Bomb Squadron, 11th Group as a mechanic.  He was responsible for maintaining the engines of B-17 bombers.  For three years, his squadron went island-hopping in the Pacific.  During his service, LiCastro was afflicted with Jungle Rot, struggled to keep the sand out of airplane engines, and remembered listening to Tokyo Rose on the radio.
In 1943, LiCastro was recalled back to the states; when he was sent to Washington, all of his souvenirs from the war (pictures, Japanese artifacts, and letters) were confiscated from him.  He spent the next two years in Trufield, Florida, assigned to a training crew.  He left the service as a Master Sergeant and went to work for General Electric for 37 years; later, he formed his own commercial and industrial lighting business.  LiCastro was also awarded the Presidential Unit Citation for his service in the Pacific.