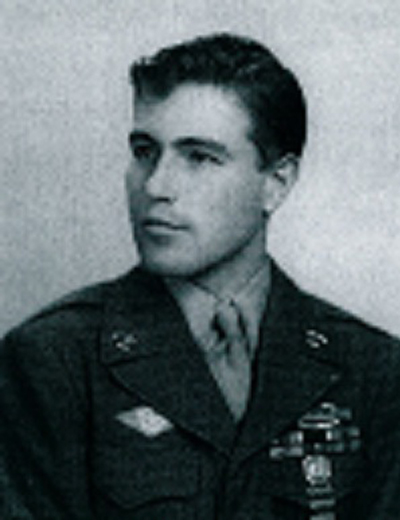 Record date:
Lawrence Littel Interview Transcription
Lawrence J. Littel, Private First Class
Lawrence Littel was drafted into the Army (160th Infantry Regiment, 40th Division) during World War II, given eight weeks of heavy training as a rifleman, and sent to the Pacific Theater of Operations.
Lawrence J. Littel was born and raised in 1925 in Evanston, Illinois. Like many, the attack on Pearl Harbor had a profound effect on his life and desire to serve his country. During his interview, Littel shares experiences about his extensive training, the conditions the troops were often subjected to (including Jungle Rot), and details powerful moments like the time he witnessed an LST officer play Silent Night on a trumpet off the back of their ship on Christmas Eve, 1944—five days before making their landing. Littel describes being at Guadalcanal, New Britain, Rabaul, Luzon, Panay, Negros, and Leyte, and the action that he faced.
During the war, Littel's unit took heavy casualties: of the 187 men who started the war in B Company, 160th Infantry Regiment, 40th Division, only 11 remained by the end of their combat experience. Littel was wounded by shrapnel from a Japanese Knee Mortar on Negros and received a Bronze Star for his part in that action—just one of many decorations he was awarded for his service.
After the war Littel went to trade school and worked as a union welder, electrician, and head of maintenance for Kraft. At the time of the interview he had four children, 10 grandchildren and 11 great-grandchildren.