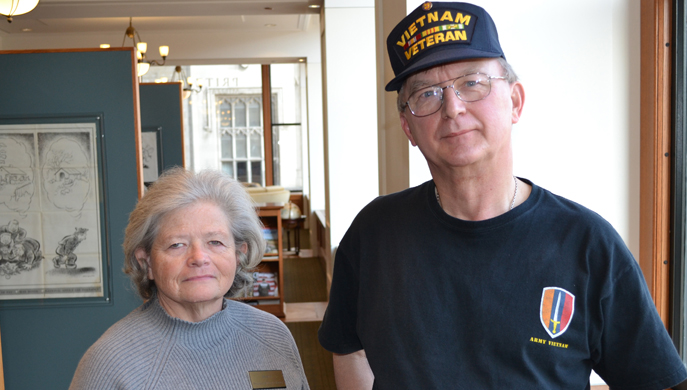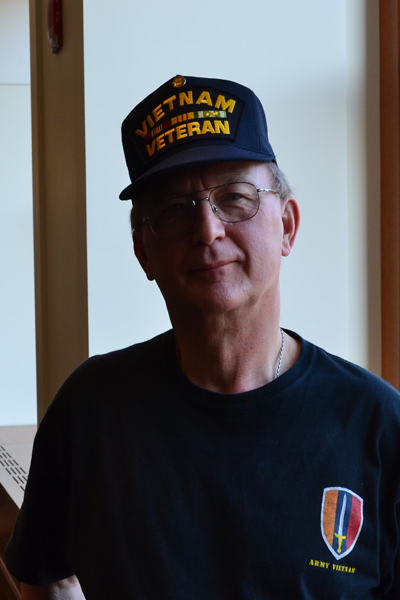 Record date:
John Swiderski Interview Transcription
John Swiderski, Specialist 5
John Swiderski was drafted into the Army after completing an accounting degree at Loyola University; he served in Long Binh, Vietnam, as a part of the Vietnam Open Mess Agency (VOMA).
John Swiderski was born in Chicago in 1946. He lived on the Northwest side near Milwaukee Avenue before moving with his family to the suburbs at age 6. He has early memories of the community supporting the troops, including going to a Decoration Day event, seeing General MacArthur land at Midway airport, and watching footage of the Korean War on the evening news.
Swiderski attended Loyola University to study accounting and graduated with a Bachelor's Degree in Business Administration. After college, and at the end of his college deferment, he was drafted into the Army. Unlike some of his fellow students at Loyola, who were protesting the draft, Swiderski felt an obligation to serve and was proud to do so. He trained at Fort Hood, Texas, and was a part of the AWOL Apprehension Section and Stockade, as a part of the 265th Military Police Company—working with local police, Texas State Highway patrol, Texas Rangers, and FBI Special Agents. 
Because of his accounting background, Swiderski ended up working different positions during his time in Long Binh, Vietnam, that do not typically get mentioned as much in military histories, including VOMA (Vietnam Open Mess Agency—which was in charge of auditing all of the non-appropriated funds in various G.I. Clubs). While Swiderski didn't see direct action, he did survive a "Huey" crash, and recounts various aspects of military life during wartime from a unique perspective. 
Swiderski is a part of the Vietnam Veterans of America, Chapter #311.