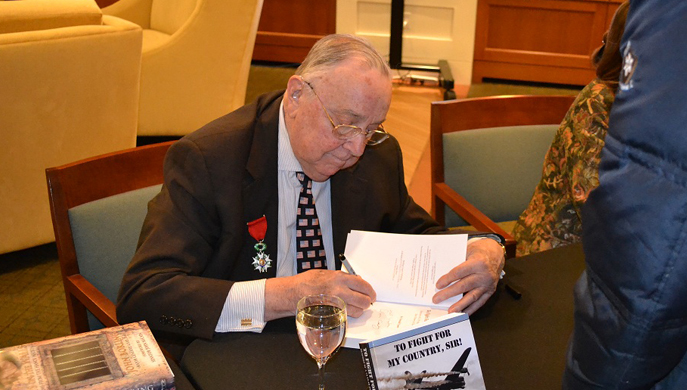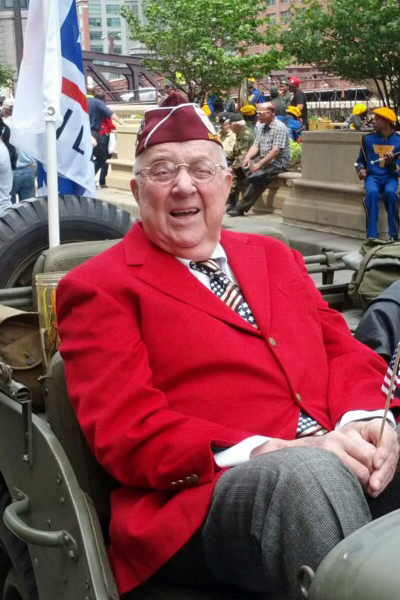 Record date:
Donald Casey Interview Transcription
Donald E. Casey, 2nd Lieutenant
After enlisting in the U.S. Army Air Corps Aviation Cadet Program in 1942, Donald Casey flew combat missions over Europe, where, on his 28th mission, he was shot down and taken as a prisoner of war to Stalag Luft III.
Donald E. Casey was born on November 6, 1924 and grew up in River Forest, Illinois, a suburban neighborhood just west of Chicago. In November 1942, he enlisted in the U.S. Army Air Corps Aviation Cadet Program.
Casey was called to service in February 1943. He chose to enter navigation school to avoid the length and high failure rate of the pilot program. By October 1943, Second Lieutenant Casey had his navigators wings. Casey and his fellow airmen flew their brand new B-17 Flying Fortess from Kearney, Nebraska across the Atlantic Ocean and began taking part in bombing raids over Germany and France in 1944.
On his 28th combat mission Casey was promoted to Deputy Lead Navigator, but his plane was struck by anti-aircraft fire, forcing him and his crewmates to bail out over Hamburg where the survivors were quickly captured. Casey was sent to the prison camp Stalag Luft III of "Great Escape" fame. As the war neared an end, the Germans moved Casey and thousands of others to a camp in Moosburg, Bavaria to keep the prisoners from being liberated by advancing Allied armies. On April 25, 1945 the camp finally was liberated and Casey returned home in June. He attended college, then law school, and went into business in insurance law until his retirement 54 years later.
A graphic novel has been created to illustrate Lieutenant Casey's experiences.