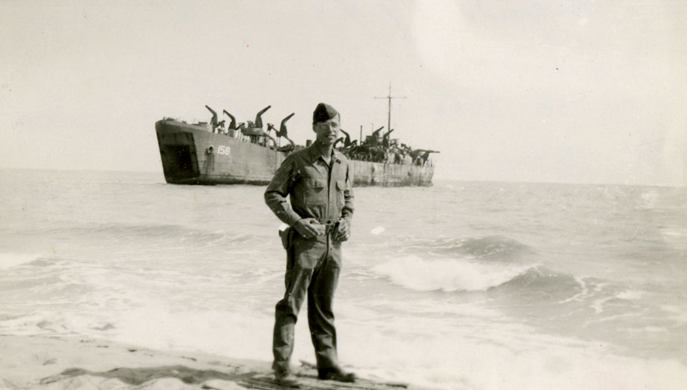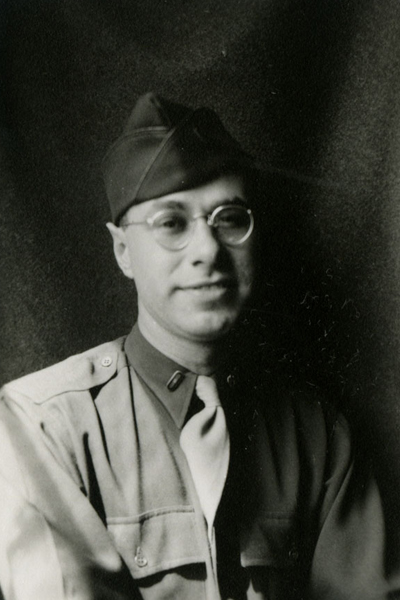 Record date:
David Markow Interview Transcription
David Markow, Chief Warrant Officer
David Markow enlisted in the Army just before the United States entered World War II; he helped prepare artillery weapons by testing them at Aberdeen Proving Grounds, before being sent as a part of the 44th Ordnance Company, 1st Engineering Special Brigade, 6th Army Group, to Europe to help support the troops fighting there.  
Born in New York City on September 20, 1918, David Markow was old enough to retain very vivid memories of what the city was like during the Great Depression. Many of these lingering factors, along with a strong distaste for the news coming out of Europe, convinced Markow that enlisting in the Army was the right thing to do. The day after enlisting, the Army sent him to the Raritan Arsenal in New Jersey for training.
During the early days of this training, several of the enlisted personnel—including Markow—were sent to Frankford Arsenal in Philadelphia to serve as security for a visit by President Roosevelt. Markow was only 20 feet away from a man who played a pivotal role in U.S. history, but this was only the first of several "celebrities" he would encounter during his service. 
After training, Markow was sent as a part of the 1st officers group to the Aberdeen Proving Grounds—the oldest proving grounds in the Army's history—where he would spend several years running tests on the different weapons by firing them so that, in turn, the ordnance personnel could help create a gun book for each artillery piece. These books gave the troops in the field the necessary schematics for aiming and using the weapons with accuracy, along with other such vital information.
Having been made a Chief Warrant Officer, as a part of the 44th Ordnance Company, 1st Engineering Special Brigade, 6th Army Group, Markow was sent to Europe aboard the SS Mariposa. Once in Europe, he saw action in Sicily, Italy, and France. He was awarded a Bronze Star.