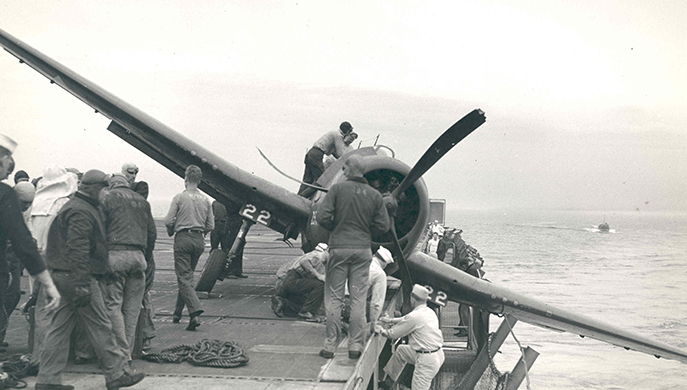 An unedited version of this video is available to members - log in or become a member to watch.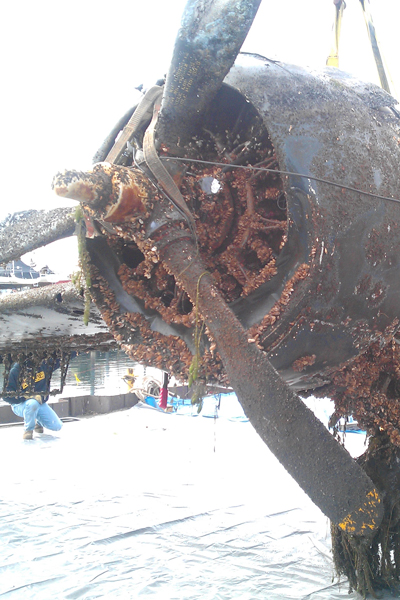 Record date:
Lake Michigan's Lost World War II Aircraft 
Following the attack on Pearl Harbor, the U.S. Navy converted two lake steamers into aircraft carriers upon which inexperienced pilots performed training missions. During training, 128 aircraft were lost, but the freshwater of Lake Michigan preserved the wreckage, providing the United States to a wealth of knowledge about naval aviation history. Sponsored by the A&T Recovery, The Naval Aviation Museum Foundation, and the Glenview Hanger One Foundation.
The Navy acquired two vessels from the Cleveland and Buffalo Transit Company and converted them into the
USS Wolverine
and
USS Sable
. Retaining their original propulsion system, they became the only coal-driven side paddle-wheel aircraft carriers in U.S. Navy history.
Operating on the relatively calm waters of Lake Michigan, the ships offered inexperienced pilots a landing deck that didn't pitch and roll too severely. The ships were safe from Japanese or German submarines and did not require escort ships badly needed elsewhere. 120,000 successful landings took place, qualifying 17,800 pilots for aircraft carrier operations, including former President George H.W. Bush. 
Their history is important to the U.S. Navy, the states surrounding southern Lake Michigan and to our nation. The cold temperature of the freshwater at depths over 300 feet has preserved these aircraft as the best assemblage of U.S. Navy sunken, historic aircraft. Several of the wrecks have been recovered, restored, and placed on display at locations such as Midway Airport and numerous museums.
CAPTAIN ROBERT L. RASMUSSEN, USN (RET.) is the Director of the National Naval Aviation Museum-a position he has held for nearly three decades. He is the longest serving director in the museum's fifty-one year history. 
TARAS LYSSENKO is a founding member of A&T Recovery, LLC. This Chicago based firm surveyed the bottom of Lake Michigan in order to retrieve the historically significant aircraft that had been lost during the aircraft carrier training operations of World War II. 
CAPT. ED ELLIS, USN (RET.) is the Corporate Secretary of the Naval Aviation Museum Foundation.  
BILL MARQUARDT is the President of the Glenview Hangar One Foundation.