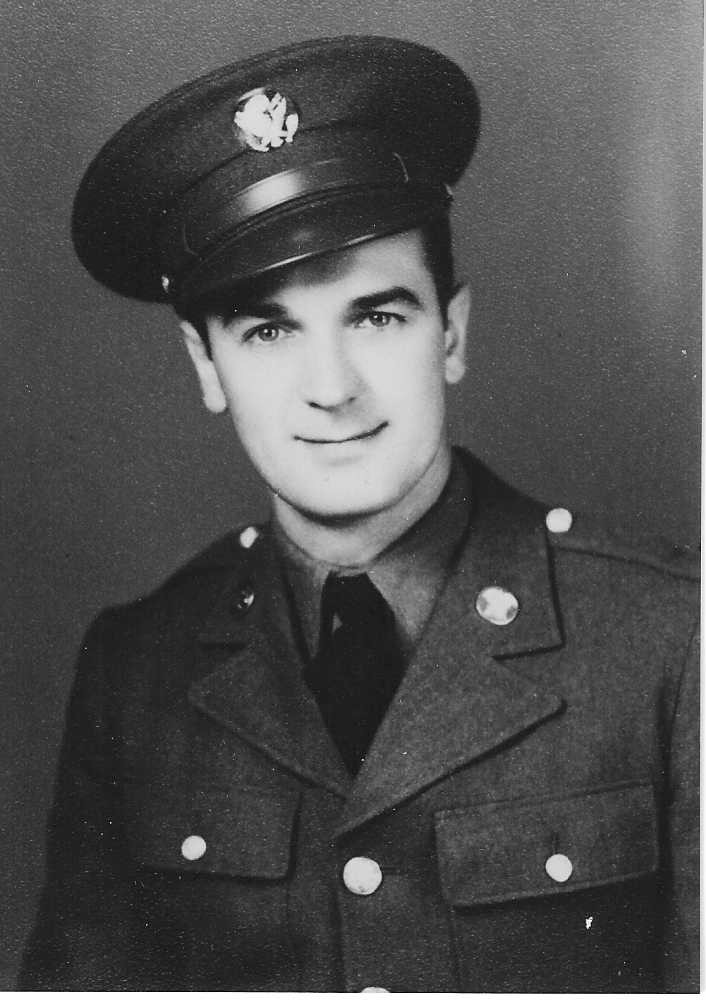 Hillard L. Malicki,
Master Sergeant
Born in Chicago 30 May 1913 and raised in Cicero, Illinois, Hillard ("Hill") Malicki and his brothers went to enlist in the military the day after the Pearl Harbor attack.  Not accepted immediately, Hill and his younger brother Marvin ("Marv") subsequently entered the Army in 1942.  Both brothers served in the Army Air Forces, Marv in North Africa and Hill in the South Pacific.
Hill was a Master Sergeant in the 308th Bombardment Wing (Heavy), 5th Air Force, Far East Air Forces, in Australia, New Guinea, the Bismarck Archipelago, and the Philippines.  As Supply Sergeant, he helped keep the 308th's B-25 Mitchell bombers flying against the Japanese. 
His awards include the Good Conduct Medal, American Campaign Medal, Asiatic-Pacific Campaign Medal with 4 Bronze Stars, World War II Victory Medal, and the Distinguished Unit Badge. 
At the end of the war, Hill married Virginia Vosen and raised three children in Westchester, Illinois.  After a very successful career as a sales executive, he passed away on 18 December 2010.
Hill felt that his military service and serving his country were defining events in his long life.
Book dedicated: The Colt 1911 Pistol (Weapon Book 9) by Leroy Thompson