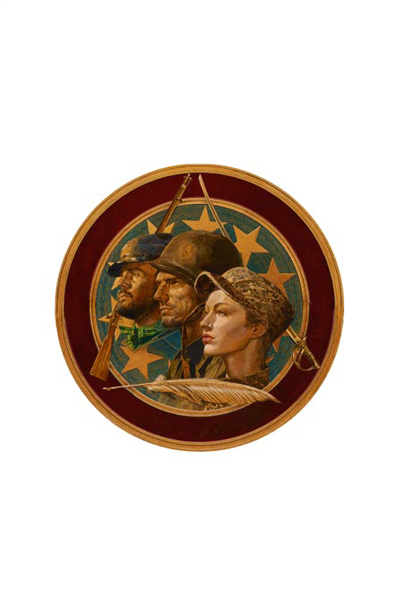 Record date:
Vietnam War Panel
Members of the 2011 Welcome Home Parade Committee
Ed Tracy hosts a panel discussion with members of the 2011 Vietnam Veterans Welcome Home Parade Committee. Topics include reflections on the 1986 Welcome Home Parade and its significance, as well as the participants' feeling about coming home – before and after the parade. Also discussed are events for the upcoming 2011 Welcome Home Parade – the 25th anniversary of the original – and ways in which American citizens can do a better job welcoming home our current service members, so that they will know they are not forgotten.

Panel members include:

James A. Balcer is alderman of the 11th Ward, which encompasses part of Chicago's Southwest Side and includes the neighborhood of Bridgeport. He was appointed to the Chicago City Council by Mayor Richard M. Daley in 1997. Balcer served as a member of the U.S. Marine Corps during the Vietnam War, and was belatedly awarded the Bronze Star in 2001.

Roger A. McGill is a staff member at the Veterans Service Officer of the Vietnam Veterans of America. He is a decorated veteran of the U.S. Army, having served in Vietnam from 1964-66. He has 25 years of experience working on veterans causes in Chicago, including the Mayor's Veterans Advisory Council.

Jack Schiffler served in Vietnam from 1966-67, attached to the 2nd Battalion of the 1st Marine Division. His duties included perimeter security, road sweeps, night patrols, and tunneling. The founding director of DuPage County Vietnow, Schiffler is also a member of Judd Kendall VFW post #3873, American Legion post #43, the Naperville Marines, and other veterans organizations.