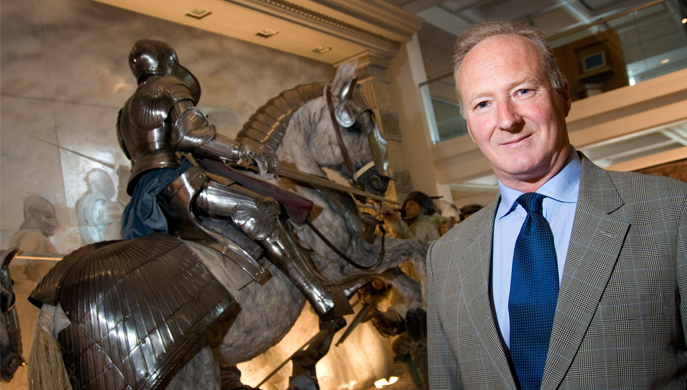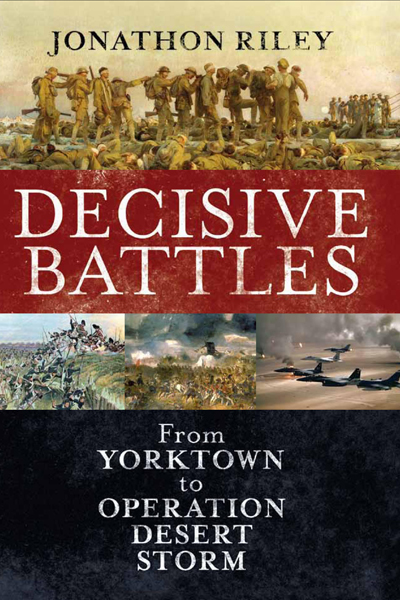 Record date:
Jonathan Riley: Decisive Battles: From Yorktown to Operation Desert Storm
In Decisive Battles: From Yorktown to Operation Desert Storm, Jonathon Riley draws on his personal experience as a soldier and historian to explore the definitive battles of the modern era, including Waterloo in 1815 — which concluded more than twenty years of war with Revolutionary and Napoleonic France, and instituted alliances that dominated Europe until 1860 — and the Ardennes in 1944, when Hitler threw away his last army that could have stalled the Allied advance into Germany.
Riley is the author of several military histories, including Napoleon as a General: Command from the Battlefield to Grand Strategy; Soldiers of the Queen: The History of the Queen's Regiment 1966-1992; and That Astonishing Infantry: The History of the Royal Welch Fusiliers 1689-2006.

Riley joined the British Army in 1973 and served peacetime tours of duty in the US, Germany, Kenya, and Cyprus. He went on to hold command positions in Iraq and Afghanistan, retiring in 2009 as a Lieutenant General. He received the Queen's Commendation for Valuable Service in 2001, and was made a Companion of the Most Honourable Order of the Bath in the New Year's Honours 2008. He currently serves as Director General and Master of the Royal Armouries, which is Britain's oldest museum and home to the national collection of arms and armor.