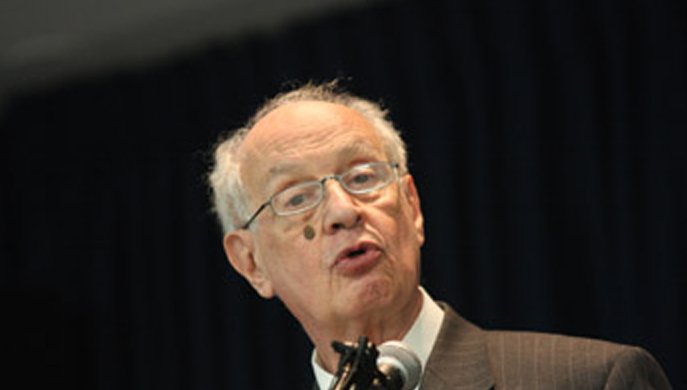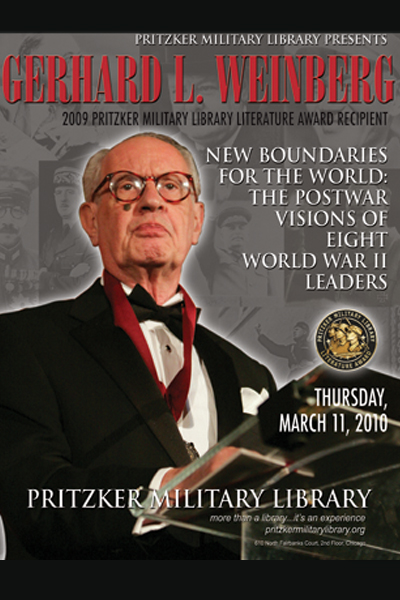 Record date:
Gerhard L. Weinberg: New Boundaries for the World: The Post-War Visions of Eight World War II Leaders
Stalin was certain he could see the future. Churchill had an idea what it would look like, too. From FDR to Mussolini, from Hitler to Tojo, from Chiang Kai-shek to Charles De Gaulle – eight leaders had very different visions of the world that would emerge from World War II.
Gerhard Weinberg is the recipient of the 2009 Pritzker Military Museum & Library Literature Award for Lifetime Achievement in Military Writing. Led by previous recipients James McPherson and Allan R. Millett, the award committee described his book A World at Arms as "a Gibraltar amid the military literature of World War II…it is comprehensive, it is magisterial, and best of all it is extremely readable."

He is also the author of World in the Balance: Behind the Scenes of World War II; Hitler's Foreign Policy 1933-1939: The Road to World War II; and Visions of Victory: The Hopes of Eight World War II Leaders; as well as the editor of several more, including Hitler's Second Book: The Unpublished Sequel to Mein Kampf.

Dr. Weinberg is a fellow of the American Academy of Arts and Sciences, and an advisor to the National World War II Museum. He has held appointments at the U.S. Air Force Academy and Bonn University in Germany, and delivered lectures at the Naval War College, Marine Corps University, and West Point. He currently serves as the William Rand Kenan, Jr. Professor Emeritus of History at the University of North Carolina at Chapel Hill.