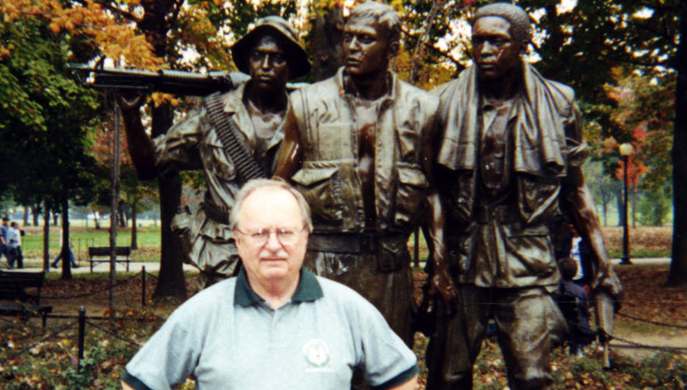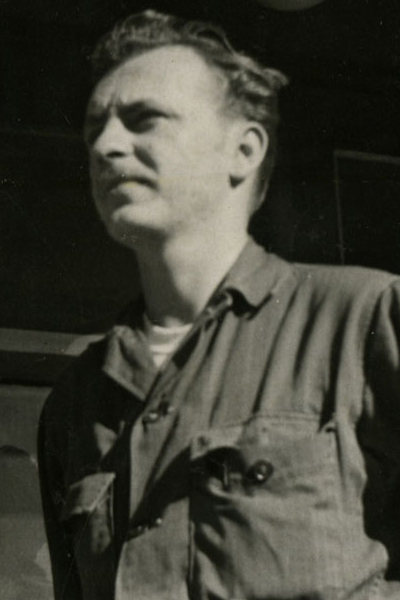 Record date:
Ronald Grafstrom Interview Transcription
Ronald Grafstrom, Airman 1st Class
Ronald Grafstrom enlisted in the Air Force at age 20 and supported the 428th Fighter Bomber Squadron during the Korean War.
Ronald M. Grafstrom was born in Duluth, Minnesota in 1930. As the Great Depression wore on, his family pulled up roots and moved to Chicago. After high school, Grafstrom attended a local community college. Knowing his draft number would soon be called, and having a significant military family background, Grafstrom decided to enlisted in the Air Force at the age of 20, just as the Korean War was starting.
Grafstrom's Air Force training took him to Texas, Colorado, and Southern Illinois. Initially trained as a mail clerk, he quickly volunteered for a new assignment and was trained in welding. In 1952, while home on leave to get married, he received notice that he would be sent to Korea. His combat duties took him to Kunsan where he supported the 428th Fighter Bomber Squadron. He worked in a welding shop at Itazuke Air Force Base and then ultimately in Taegu, Korea. Although he was stationed far from the front, his duties kept him in contact with the pilots flying combat missions throughout the Korean Peninsula.
His last day of combat was the day the armistice in Korea was signed: July 28, 1953. He returned home to his wife and continued his service at Randolph Field near San Antonio, Texas. He received an early discharge from the service and went on to continue college and then work for the New York Central railroad company in the payroll department. He ultimately retired from U.S. Steel where he was the assistant manager of accounting. Grafstrom is a member of the Korean War Veterans Chapter 23, VFW Post 2791 in Tinley Park and the American Legion Post 1198 in Park Forest.