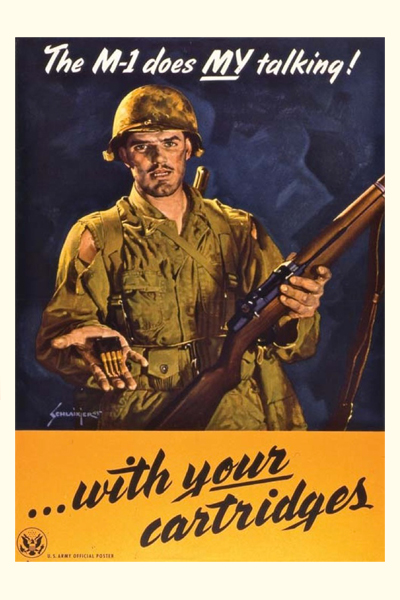 Record date:
John Zanzucchi, Tech Sergeant
Serving in the U.S. Army during World War II, John Zanzucchi braved many battles in France and Germany as a Tech Sergeant for the infantry.  
John Zanzucchi was born November 30th, 1924 in Wehrum, Pennsylvania.  In his interview, he mentions how often his family moved around.  Despite the frequent school changes, John says he was always able to make friends easily, which was part of his happy childhood.
Mr. Zanzucchi explains that although he was drafted, the idea of joining the military had always been in the back of his mind.  He developed an interest in the military after listening to his cousins' military stories.  So, once he was drafted in 1943, he was ready to leave immediately.  His high school gave him his diploma a month early, and he was off to basic training.
Mr. Zanzucchi attended basic training at Camp McCoy, Wisconsin.  He also spent some time as a gas supply private at Camp Barkley, Texas—where he made some very good friends.  Eventually, he volunteered for the infantry and was sent to Van Dorn, Mississippi.  Eager to get overseas and out of the Mississippi heat, Mr. Zanzucchi was finally shipped to Le Havre, France.  His first experience with combat was the Battle of Jebsheim. Although Mr. Zanzucchi and his men were inexperienced, they managed to capture the railroad town.  Next, he was sent to the Siegfried Line, where he was promoted to Staff Sergeant.  During his time overseas, he braved many battles, cleared several German pillboxes, and even helped free some Italian prisoners.
Mr. Zanzucchi's combat involvement was not the only unique experience he had while serving in the military: during his time in Texas, he was contacted by a sister he never knew he had.  He was even able to meet up with his long-lost family while he was in New York, waiting to be sent overseas. 
As the War was winding down, Mr. Zanzucchi decided not to reenlist.  Eventually, he met his beloved wife, and together they had 8 children. Mr. Zanzucchi is very proud of the time he served for his country.  One of his most memorable moments is when he realized he had gained the respect of both his men and his officers.  Although he was never wounded, he had several close encounters with death, and he is very grateful for the men who served alongside him.