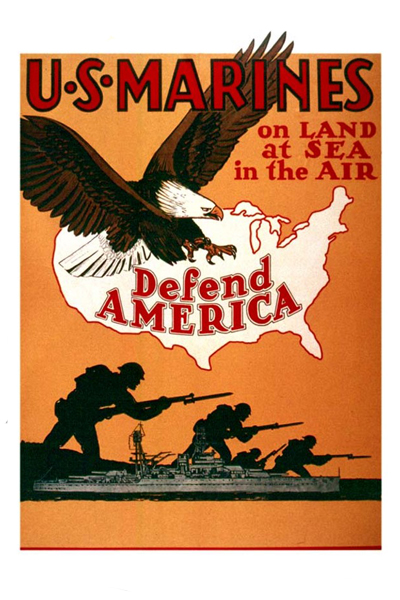 Record date:
Emanuel L. Bud, Sergeant
Mr. Emanuel "Manny" Bud, who served from 1941 to 1946 in a variety of unique roles during his time in the Marines—as a Photo lithographer, experimental Pioneer Platoon member, and as an Infantryman—fought in multiple campaigns of the Pacific Theater in World War II, including Iwo Jima.
Emanuel L. Bud was born September 12, 1921 in Chicago, IL. He was a part of the Orthodox Jewish community in Chicago, with a rich family history of military service—both his Uncle and Brother served in the military prior to him joining. Prior to joining the military, he wanted to join the Irgun Jewish Resistance fight in Europe. After the bombing of Pearl Harbor on December 7, 1941, he went to enlist the next day. He stated that reasoning for joining the Marine Corps was due to the fact the line for the Navy was too long and he did not have very long left on his lunch break after being turned down as a pilot due to his eye sight.
He reported to MCRD San Diego, CA in January of 1942 for Boot camp. While there, he was not able to attend Jewish services due to the fact that at that time, MCRD did not have the resources to conduct Jewish services. After his initial training as an Engineer, he was assigned to an experimental Pioneer Platoon that would use the first set of rubber boats in warfare. He was also assigned to the 4th Marines and was sent to the Pacific in June of 1942. He would be present for the various operations during the Island Hoping Campaign to retake the Islands from the Imperial Forces of Japan.
Through out the Island, he would be given various tasks that included: the use of Dynamite for the clearing of tunnels, gathering food and supplies on Tulagi, guarding a Catholic Chaplain, and ensuring that the supply lines for the various campaigns would be intact for the troops. In 1943, he was assigned to training in New Zealand to help defend the island. In 1943, he was returned to Maui, HI to attend Infantry Training for further operations. After the initial training, he was sent to Camp Lejeune, NC, to be trained as a Photo Lithographer. It was after this stint that he was returned to the Pacific Theater. During his transit, he and another Marine manned an anti-aircraft gun after the Sailor that had initially manned it was killed during a Kamikaze Raid on the Attack Transport, USS Hinsdale APA-120. Mr. Bud received a Letter of Commendation from the Captain for their actions.
During the Battle of Iwo Jima, he was with the 24th Regiment, 4th Marines during their assault on Hill 42. During this battle, a Japanese Soldier wounded him in the right leg during an evacuation of an area that was going to be bombarded. He was medevac to Guam with the first medevac to use flight nurses during the war. He was returned to the United States in May 1945 and eventually made it back to the Naval Hospital in Great Lakes, IL were he continued to heal. He was discharged from the Marine Corps in March 1946.
After the Marine Corps, he held various positions at the McDonnelly Company in Chicago, producing the first telephone books. He then left to become a Factory Representative for a Cosmetics Company based out of Chicago, representing up to 55 various companies for the rest of his employed life. He is also heavily involved with the Jewish War Veterans, Post 328 in Skokie, IL.
He received multiple awards and medals during his 4-year military service. He was decorated with the Purple Heart Medal, Good Conduct Medal, American Campaign Medal, Asiatic Pacific Campaign Medal, World War II Victory Medal, British Solomon Islands Campaign Medal, Presidential Unit Citation Medal with two bronze stars, Expert Rifleman Badge, Marksman Pistol Badge, and a Letter of Commendation.