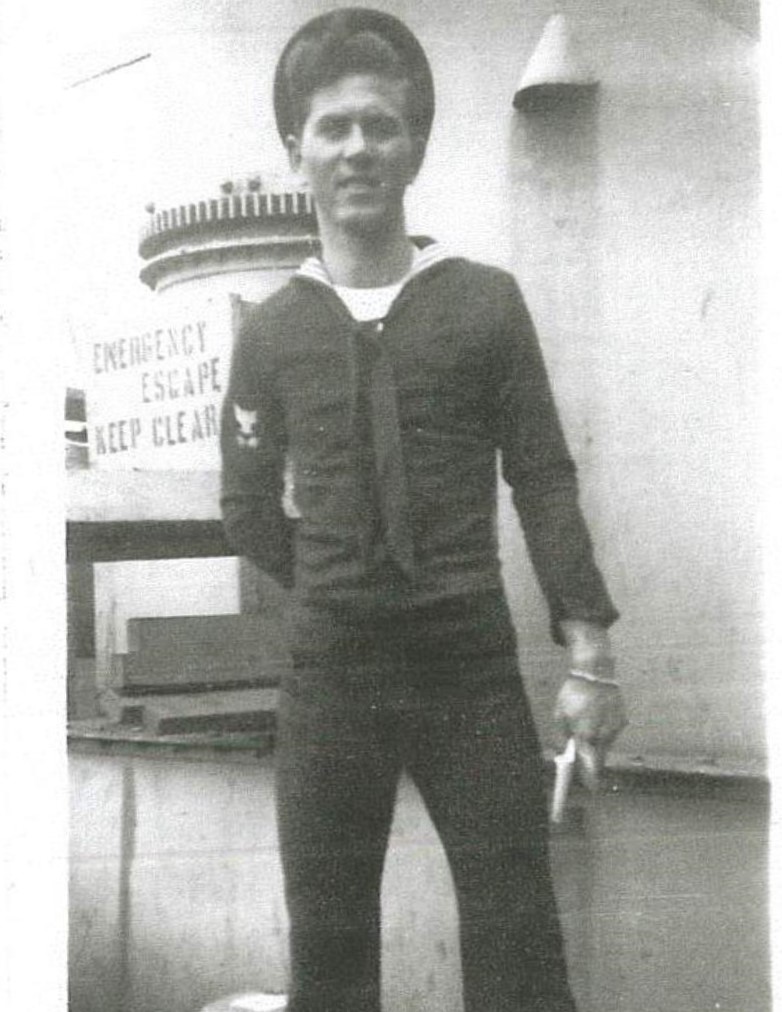 Record date:
Edwin Stevens, Signalman
Quenching his thirst for adventure, Edwin Stevens enlisted in the U.S. Navy during World War II.
After high school, Edwin attended a business college, and eventually settled in Wilmington, North Carolina. Not too long after, however, he developed the urge to try something new. While in Wilmington, he decided to enlist in the US Navy. After he completed basic training at the naval base in Norfolk, he began the [US Army] Signal School in October 1941, located at the campus of the University of Chicago. Luckily, the Navy had honored his request to specialize in visual communications. Soon after arriving at the US Naval Armed Guard Center in Brooklyn, New York, for further training, he was assigned as a signalman to the first convoy of US Merchant Marine ships going to the Atlantic seaboard. The presence the US Navy Armed Guard units on commercial vessels -- of which Stevens was a part -- was to keep an eye on the German U-Boats to prevent attacks.
His first deployment brought him down to Key West and Panama, but the Navy took him all over the place during his service. One of the main reasons as to why he had enlisted in the Navy was to see the world, so he did as much exploring as his schedule allowed. He mentions Gibraltar was one of his favorite places because he enjoyed all the airplane and submarine activity that took place there.
Throughout his service, Stevens was a part of three different convoys and spent time on seven different ships—including those with dramatic histories, like the SS City of Flint and the SS Booker T. Washington. Fortunately, he was never injured during his service; although, he was not out of harm's way, either. He survived many Japanese and German U-Boat attacks during the war.