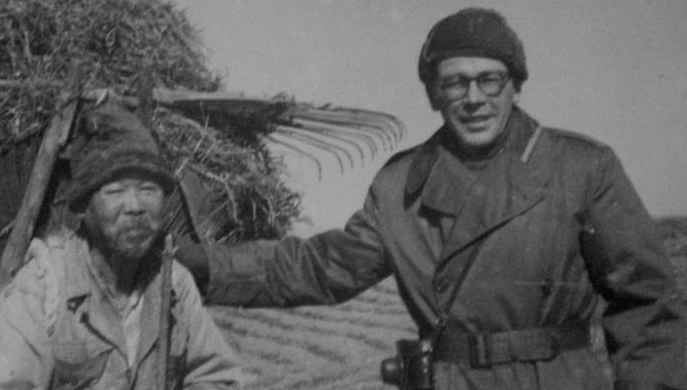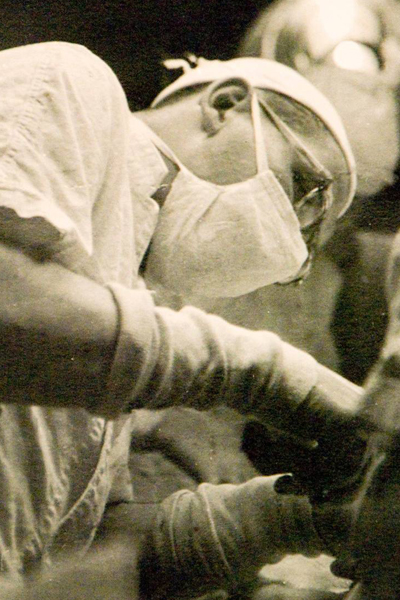 Record date:
Dr. Bruno Kwapis, Army Oral Surgeon
Serving during the Korean War, Dr. Bruno Kwapis utilized his love for medicine and his surgical talents to become an oral surgeon for the medical department of the United States Army.
Dr. Bruno Kwapis was born July 9th, 1925 in Niagara Falls, New York.  He explains how nice it was to grow up in a large family, with four brothers and one sister. 
Bruno took several summer courses in high school, which allowed him to graduate a year early, at age seventeen.  Because he graduated high school early, he was able to escape the draft, at least until he graduated college in 1948.  He attended Marquette University—initially for pre-med, but he later switched to dentistry.  He eventually accepted an internship at Indiana University Medical Center, and then a residency in maxillofacial surgery at Jefferson Davis Hospital in Houston, Texas.  It was during his residency when he fully developed a fascination with trauma.  He spent all his free time in the emergency room, lending a hand to the busy residents.  He became well-respected by the surgical residents, and he was even trusted to help with tasks like suturing patients.  He explains that his experience in Houston really prepared him for the time he spent in Korea.
Dr. Kwapis says signing up for the draft felt like an obligation, so he decided to volunteer for the United States Army instead.  He finished basic training at Fort Leonard, Missouri.  His first orders were to report to San Francisco, and then Japan.  Almost immediately after arrival in Japan, he was sent to the 121st Evacuation Hospital, near Seoul, Korea in 1952.  He mentions that Seoul was in Shambles, and coming from the advanced civilization of the United States, it took a little adjusting to get used to the war-afflicted community.  
In his interview, Dr. Kwapis mentions two things that were life-savers during the Korean War: Helicopters and antibiotics.  Because the Korean terrain was so mountainous, helicopters made transporting wounded soldiers to hospitals much easier.  While he was in Korea, he also documented most of his patients by photographing them before and after surgery.  In fact, he donated all of the photographs from his service to the Pritzker Military Museum & Library.  He spent his last year in the Army in Okinawa with his wife, and left in 1954.  After leaving the Military, he took a teaching position at St. Louis University.  He also helped develop the Southern Illinois Dental School, and remained a professor for 43 years. 
In the late 1970's, Dr. Kwapis also spent 3 months on the Hope Ship in Kingston Harbor, Jamaica—where he helped educate the medical professionals of Jamaica, so they could educate their own people.  Now, he spends his retirement reading and building his personal library.  He is grateful for the opportunity he had to serve his country and is proud that he was able to use his skills to make a difference.