2022 Citizen Soldier Award
Nominations for the 2022 Citizen Soldier Award are now closed. Information on winners to be announced soon. 
The Citizen Soldier Award, established in 2020, stands to honor a person who exemplifies the traditions of the citizen soldier set by George Washington; a person who served the nation as a leader in war and in peace, for the betterment of the common good. The late Senator Bob Dole and RADM Richard W. Schneider were past recipients of the Citizen Soldier Award.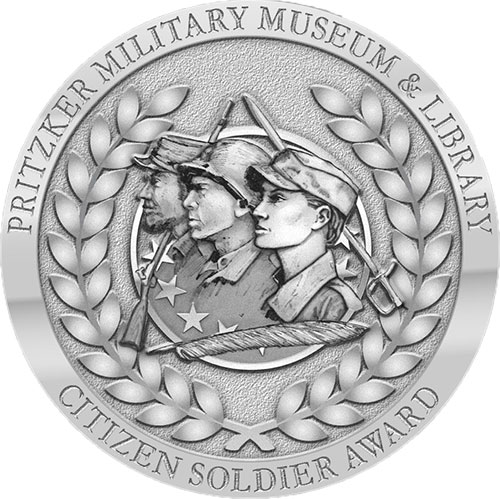 For the first time, members were invited to submit nominations of individuals who represent the ideals of the Citizen Soldier. Nominations were also submitted from the Citizen Soldier Award committee comprised of past winners, military veterans, and Museum & Library board members. 
Submissions are now closed.
Nomination Criteria
The individual, living or deceased, embodies the mission of the citizen soldier by being of service in both military and civilian circles.
The nominated individual must have served or is currently serving in the US Armed Forces, Guard or Reserves.
To the best of your knowledge, a nominee who is no longer serving in the Armed Forces is required to have a general or honorable discharge. 
The nominated individual should be regionally or nationally recognized as a prominent leader in their respective field of service, industry and/or charitable endeavors.
The individual's service should be commensurate with the values and ideals of the citizen soldier as exemplified by George Washington – honor, duty, courage, selfless service, loyalty, respect, and integrity.
The nominee should show a commitment to non-partisan issues and it is preferable that they have the ability to bridge political divides, demonstrating a benefit to society.
A winner will be announced in May and honored at the 19th Annual PMML Liberty Gala on November 5, 2022.