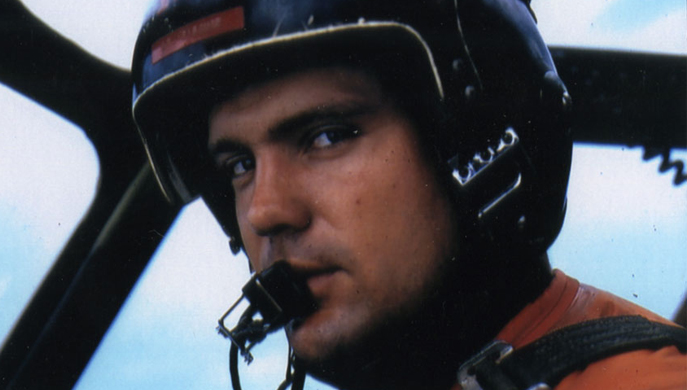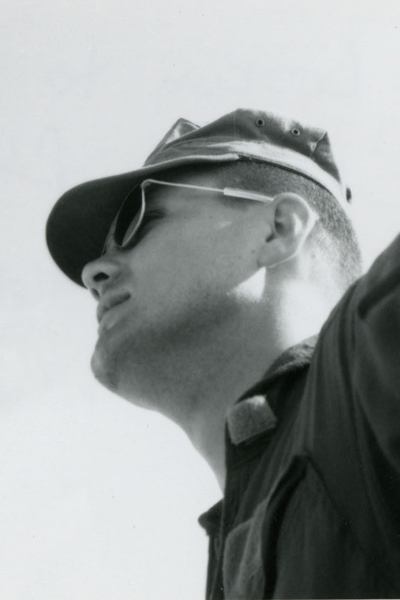 Record date:
Wayne L. Fischer Interview Transcription
Wayne L. Fischer, Captain
A Marine aviator and veteran of the 1968 Tet Offensive, Wayne Fischer completed nearly 700 combat missions during the Vietnam War, piloting helicopters for insertions, extractions, and MEDEVAC operations.
Originally from a small farming town near the borders of Iowa and Minnesota, Wayne Fischer received his draft notice in 1965 after completing four years of college. Inspired by a lifelong interest in learning to fly, Fischer decided to use his time in the military to pursue his dream, and--after finding limited opportunities in other branches--decided to join the U.S. Marine Corps. After attending Officer Candidate School, Fischer moved on to flight school, where he began his training in fixed-wing aircraft before ultimately moving on to become a helicopter pilot.
As a Marine aviator, Fischer saw action in the I-Corps area of operations during the 1968 Tet Offensive, flying missions in support of Marine operations in Da Nang, Con Thien, Gio Linh, Khe Sanh and Hue City. He also flew missions from naval aircraft carriers off the coast, including USS Iwo Jima and USS Princeton. Throughout the war, Fischer split his helo time between insertions, extractions and MEDEVAC operations. Upon his return to the United States, Fischer proudly donned his Marine dress uniform with almost 700 combat missions under his belt—but to this day, he credits his fellow Marines for helping him to survive the war. 
Following a short stint as a civilian airline pilot, Fischer ultimately found a home in the feed-sales business, where he worked until retirement. He now lives in Naperville, Ill., where he is a member of local branches of the VFW and the American Legion.