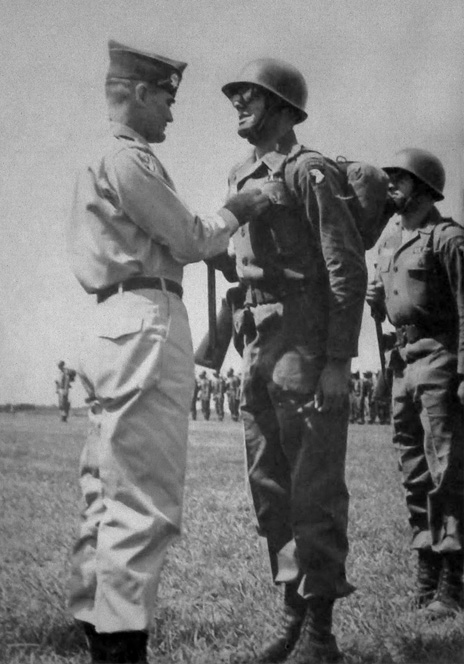 Record date:
Ralph Olsen, COL & Army Surgeon
Equally at home as a military man and as a medical man, COL Ralph Olsen parachuted the skies with the same aplomb as he provided pediatric care to his patients.
Born in Milwaukee and raised in the nearby West Bend, Ralph and his high school peers looked forward to military service. However, since he graduated two years after World War II ended, he chose, instead, to study zoology at the University of Wisconsin, Madison. Enjoying the then two-year mandatory ROTC [Reserve Officer Training Corps] courses, Olsen tried to enroll in the Infantry ROTC, but would not be commissioned as an infantry officer due to his imperfect vision. 
Ralph enrolled in medical ROTC after acceptance to medical school. He was sent to Walter Reed National Military Medical Center for the summer in Washington, D.C. since he had completed the basic training at Fort McCoy, Wisconsin, previously.
While waiting for the US Army internship, Olsen benefited from civilian internship in Bangor, Maine, which sparked his interest in pediatrics. In January 1956, he enrolled in the US Army Company Grade Officers Course. The young doctors were taught about the military branches, its hospitals, evacuation procedures, wound treatments, etc.
Dr. Olsen then completed a two-year pediatric residency at Fitzsimmons Army Medical Center in Aurora, Colorado. It was there where he met his wife, Lieutenant Eugenie Fisher, an occupational therapist. "I had seen her at Fort Sam Houston [Texas] marching and I thought, 'Oh, what a beautiful girl,' Yet his soon-to-be wife left for New York while Olsen left for Fort Campbell, Kentucky, serving as surgeon for the 101st Airborne, Division. 
Despite an exciting year with this elite division, where he learned how to parachute and was promoted by none other than General Westmoreland, Olsen saw opportunity knock when he happened across a pay phone at Fort Breckenridge. After not having spoken to each other for nearly a year, he invited Eugenie to a New Year's Eve party. She accepted his invite and shortly after the two were engaged. 
Dr. Olsen was assigned as the Chief of Pediatrics to the 34th General Hospital La Chappelle Mesmein in France. "It was wonderful duty," Olsen said. It opened up the door to them of French language, culture and cuisine He and his wife also had their first child, Wendy, in France. Another daughter and two sons followed later. Originally, Olsen and his wife were to be sent to Germany, but as he said, "Look, I'm Jewish. My wife is Jewish. We're not that happy about going to Germany.' He said, 'Sir, everyone wants to go to Germany. We'll send you [instead] to France…."
After their time in France, Olsen was stationed in Fort Dix, New Jersey where he, his wife, and his daughter spent a year. For the next dozen years, he served as the Army Surgeon for the 32nd Division Artillery in the Wisconsin National Guard, an Army Surgeon who did not shy away from artillery training. From 1975-84, Olsen worked at a private practice but pursued of the  US Army Reserve.  Later on, he had the itch to join the Army again, and returned to active duty, this time at the US Army Hospital at West Point, New York. For the last two years of his service, he was back in the Reserves where he was promoted as colonel. Dr. Olsen relished serving as a doctor in the military, when access to health care was generous to all.