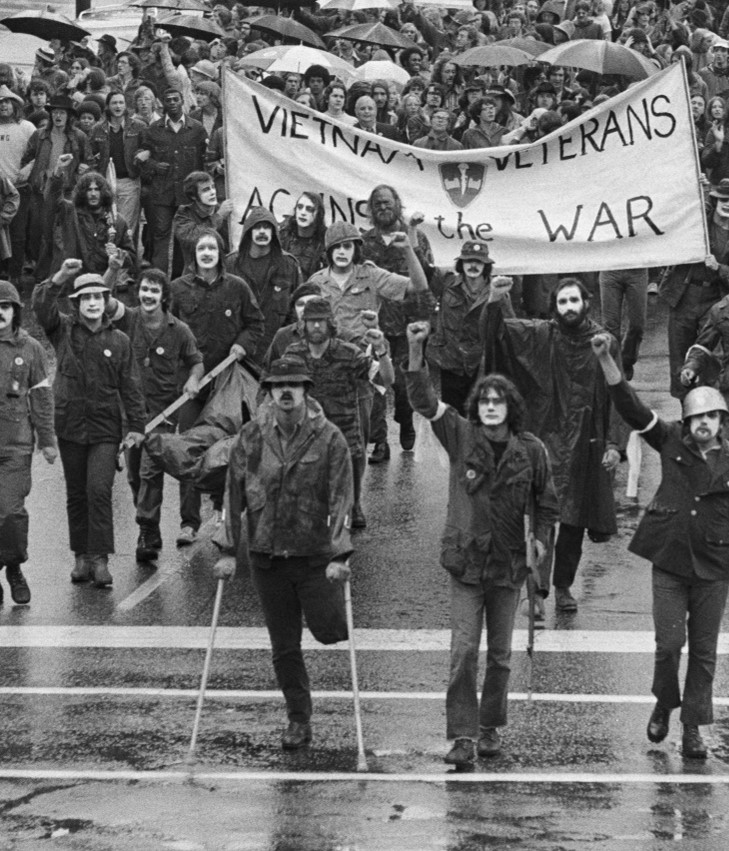 Record date:
Laurence Willborn Transcript.pdf
Laurence Willborn, PFC & Protester
Laurence Willborn did not want to join the military. In fact, during the conflict in Vietnam, Willborn would advocate against the presence and involvement of American forces. Already with a wife and child, as well as a job and attending school, Willborn would be drafted in 1970. Willborn would never see combat, but he would fight his own battles in the army against a system he saw as oppressive and dangerously unconstitutional. Though strongly anti-war, Willborn's experience in martial arts and eastern philosophy kept him from becoming a conscientious objector. He would serve for only two years, but his experience in those two years gives us an insight into the difficulties of dissent in the United States Armed Forces during the Vietnam War.
Laurence Willborn was born 1950 on the West Side of Chicago. Willborn's childhood would see him attending High School at Farragut High School in the Lawndale neighborhood of Chicago. While there he experienced the hardships of growing up as an African American under a system that he believes continues to oppress them. Through his time at this school, he learned to appreciate the arts, even attending classes at the Art Institute of Chicago. Willborn would protest the war, as well as continue to educate himself in political and legal issues. Due to financial issues, Willborn would lose his student deferment, resulting in his being drafted. Willborn's career in the military would see him training at Fort Lewis, Washington, as well as at Fort Gordon, Georgia, and at Fort Jackson, South Carolina. His military occupation specialty was that of a "card and tape writer." Throughout his time at all these locations, Willborn would come into conflict with fellow soldiers and commanders as he argued with them about the validity of the war. Willborn would serve as a company clerk for the 701 Maintenance Battalion, 1st Army at Fort Riley Kansas. He would stay in this position for a few months before abandoning the US Army when his unit was to be deployed to Germany. Laurence turned himself in at Fort Carson, Colorado and left the Army for good.  The military courts determined that his status was AWOL [absent from one's post but without intention to desert]. PFC Willborn was pressured to accept discharge, "for the good of the service under conditions than honorable". His subsequent appeals to upgrade this discharge have not yet met with success.
Willborn's story shows us the reality of the other side of the Vietnam conflict. His life forces us to question not only the decisions of our government, but also the system as a whole.