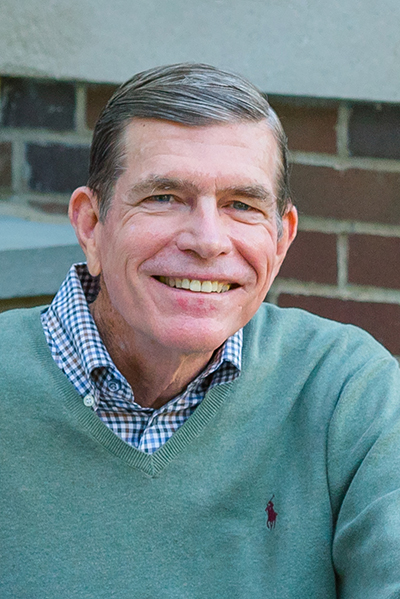 John D. Boswell,
First Lieutenant
In December 1970, 2nd Lieutenant John D. Boswell's Army Commendation Citation read that "he had exhibited effective, practical, knowledge in the interest of the Armed Forces…and that his mature judgment, industry...honorable conduct, unselfish, friendly...proficient manner reflected on himself and the United States."  The phrasing in the citation have proven itself true throughout John's life.
Born September 15, 1946 in Dallas, Texas, John Boswell represents a midpoint in a continuum of military service of Boswell family men.  His great grandfather, Joseph L. Boswell served the Confederate States Army of Tennessee, was a two-time prisoner of war in Chicago, Illinois. John's father served in WWII. John's son, Captain Boswell, Jr. has made the US Army his career, and his grandson, is a newly commissioned officer serving at Ft. Lewis, Washington. 
John David Boswell, Sr. was commissioned 2nd Lieutenant in May, 1969 through the University of Texas R.O.T.C. program.  With a B.A. and M.A. in history and political science, he graduated the Quartermaster Corps Officer Basic Course at Ft. Lee, Petersburg, Virginia, then as Logistics Officer at Red River Army Depot, Texas where he received the above ACM.  John served in the Central Highland II Corps, Company Executive Officer in 87th Supply and Service Battalion Property Disposal, Phu Tai, Vietnam; and Class 1 Subsistence Company Qui Nhon from December 1970-October 1971.  Midway through his service, he was promoted to 1st Lieutenant, and later awarded a Bronze Star.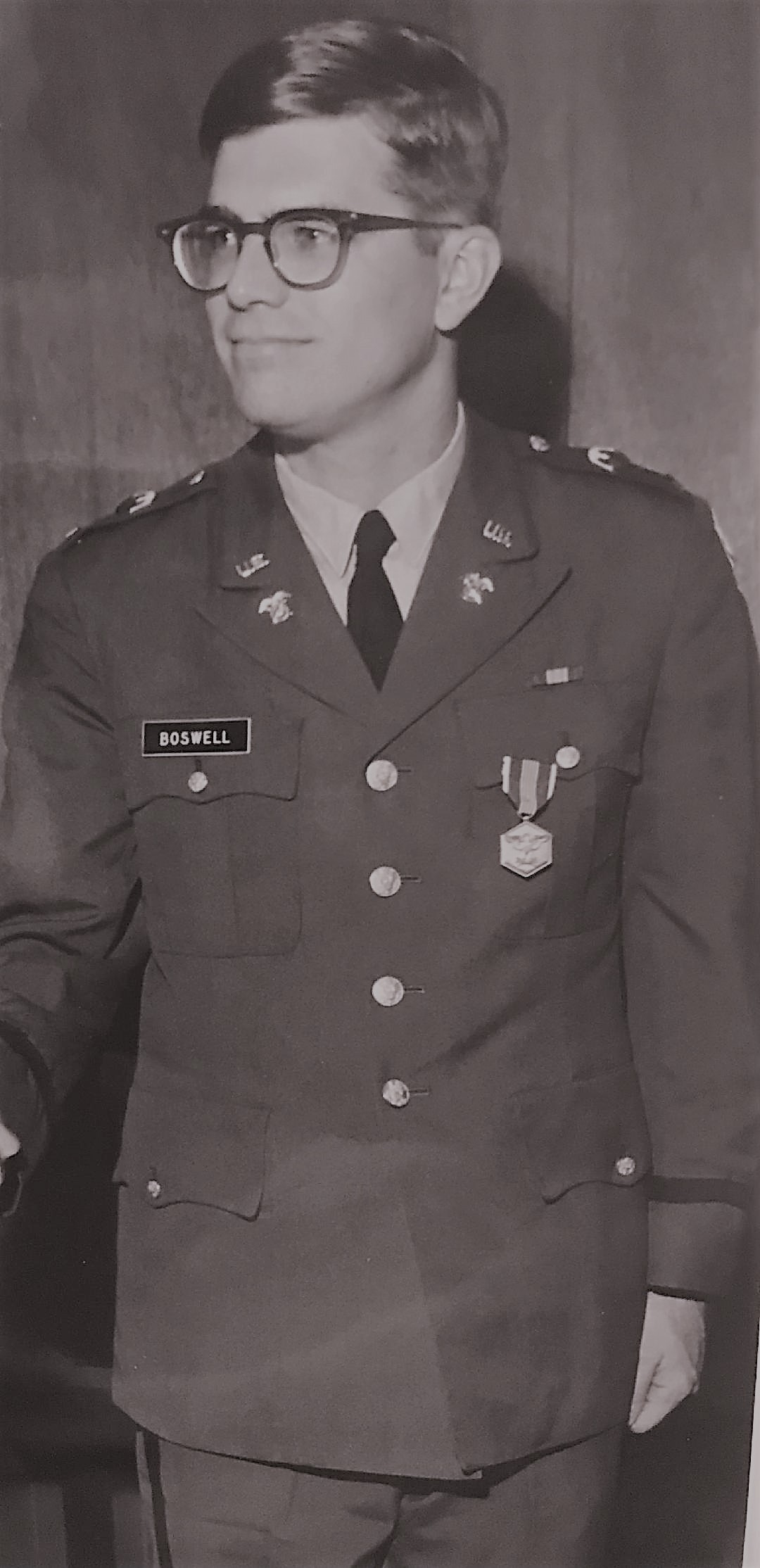 On his return from Vietnam, his mature judgment, industry and people friendly attitude continued in John's successful banking career, a twenty-year adjunct teaching career, and through his community involvement resulting in many volunteer awards including Leadership San Antonio, San Antonio Youth Literacy, and MD Anderson Cancer Center.  Most recently, John has devoted his retirement to the Memorial Service Honor Guard at Fort Sam Houston, written a biography of his great grandfather Boswell with the resources available through the Pritzker Library, teaches various history courses to the Oasis Lecture Series, and recounts tall Texas tales of Trail Drivers at the Witte Museum, San Antonio, Texas.  In honor of his legacy of participation in the military and gratitude for his devotion to his country, John's family and friends thank him for his service.
Book dedicated: The Odyssey of Echo Company: The 1968 Tet Offensive and the Epic Battle to Survive the Vietnam War by Doug Stanton.