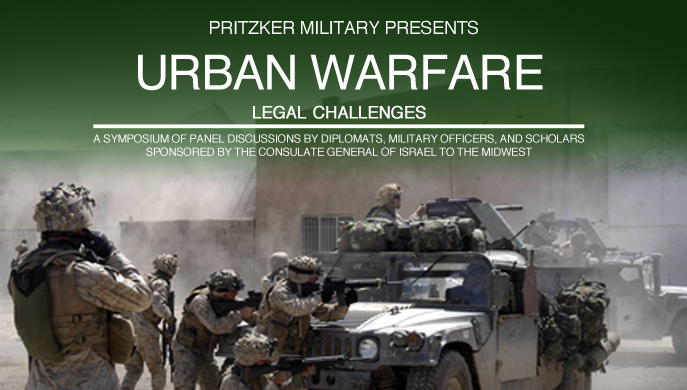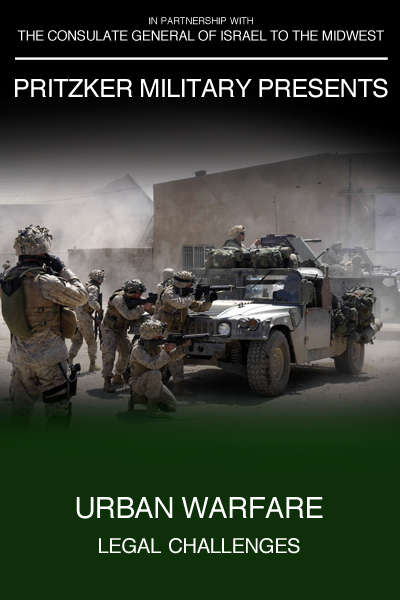 Record date:
Symposium - Urban Warfare: Legal Challenges
Presented in partnership with the Consulate General of Israel to the Midwest, the Museum & Library will host a trio of panel discussions featuring expert commentary on the operational, ethical, and legal challenges that must be understood and overcome by governments and militaries faced with engaging enemy combatants in densely populated urban areas.
Conducting military engagements in urban areas poses an entirely unique set of challenges for attackers and defenders alike. Operationally, the complex terrain and ineffectiveness of certain artillery often require very different tactics than those that might be successful in another domain. Ethically, the presence of a significant civilian population raises questions about which acts of aggression or defense might be morally unacceptable. And legally, the destruction of property and the killing of innocent bystanders may, in some cases, lead to charges of war crimes punishable by international law.
Featuring three separate conversations by high-ranking diplomats, military officers, and renowned scholars, Urban Warfare: Operational, Ethical, and Legal Challenges will explore these topics in detail, using real-world examples from historic and present-day engagements in the Middle East and around the world.
Discussing the legal challenges of urban warfare are Loyola University School of Law Assistant Professor John C. Dehn, JD, a former U.S. Army judge advocate, and Major General Danny Efroni, Israeli Defense Force, Military Advocate General Corps. The program will be moderated by Ambassador Feisal Amin Rasoul Istrabadi, Professor of Practice, Indiana University Maurer School of Law and IU School of Global and International Studies.