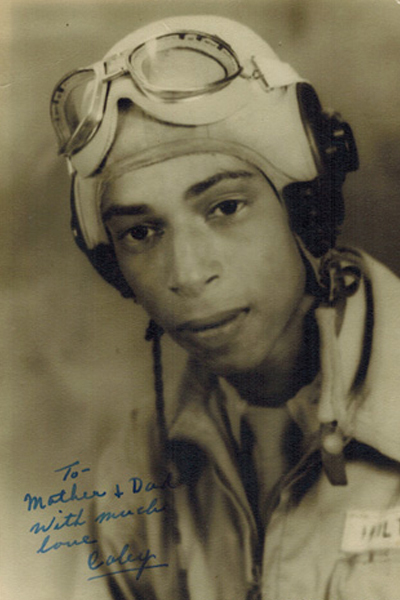 Coleman T. Holt
Tuskegee Airman and World War II veteran Coleman T. Holt is the namesake of the Museum & Library's state-of-the-art Oral History Room.
For the Pritzker Military Museum & Library, the mismanagement of Coleman T. Holt's service records is symbolic of the significance of the program named in his honor; far too often, important historical documentation or other information is overlooked or misplaced, making the preservation of veterans' personal stories of service extremely important. Despite training with the famed Tuskegee Airmen during World War II, Holt's name did not appear on any of the relevant roster sheets. The Museum & Library's research staff is working to set the record straight to ensure that Holt's military service is properly recognized. 
Born in Tennessee in 1922, Holt resided in Davidson County before his enlistment in the U.S. Army during the war. His training began at Camp Forrest in Tullahoma, Tennessee—one of the Army's largest and most active bases at the time—and he later joined the U.S. Army Air Corps (USAAC) as a first lieutenant. Holt was accepted for flight training—first at Moton Field and then Tuskegee Army Airfield near Tuskegee, Alabama—and was working his way through the training phases when the war ended. He decided to leave the military to attend law school rather than earn his wings.
From July 1, 1939 to August 31, 1945, the USAAC's Advanced Flying Schools graduated 193,440 pilots, including at least 990 African-Americans who had trained at Tuskegee since its first class (42-C) arrived in November, 1941. The training in all phases was quite rigorous: 124,000 failed primary, basic, or advanced flight training.
Following the war, Holt continued to serve his country as a prominent attorney, leading the push for equality in politics and the local community. He is credited for demanding fair practices by some of Chicago's most powerful members of the Democratic machine, and for remaining firm amidst a race riot in Cicero, Illinois triggered when an African-American family tried to move into a predominantly white neighborhood. He was a close associate of Chicago Mayor Harold Washington during the 1980s, and continued to pursue social reforms until his death in 1999. 
In September 2013, the Museum & Library's Holt Oral History Room was dedicated in Coleman Holt's honor, helping to preserve and share the stories of a diverse group of Citizen Soldiers.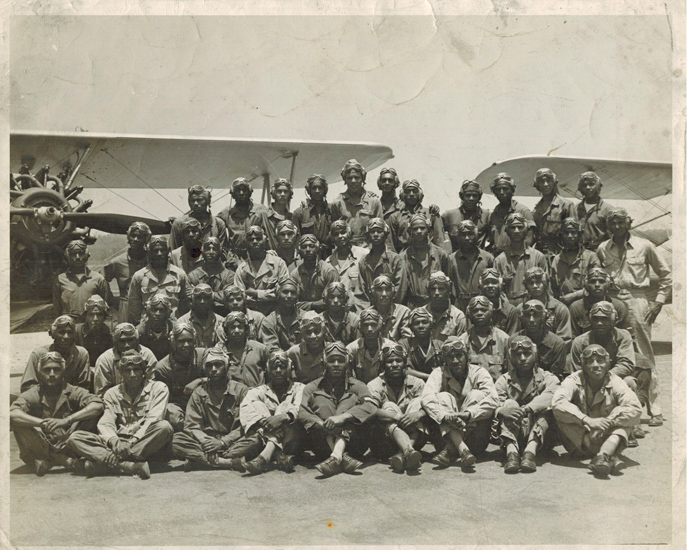 Class 45-H, taken June 27, 1945. Holt appears in the third row from the bottom, sixth from the left.