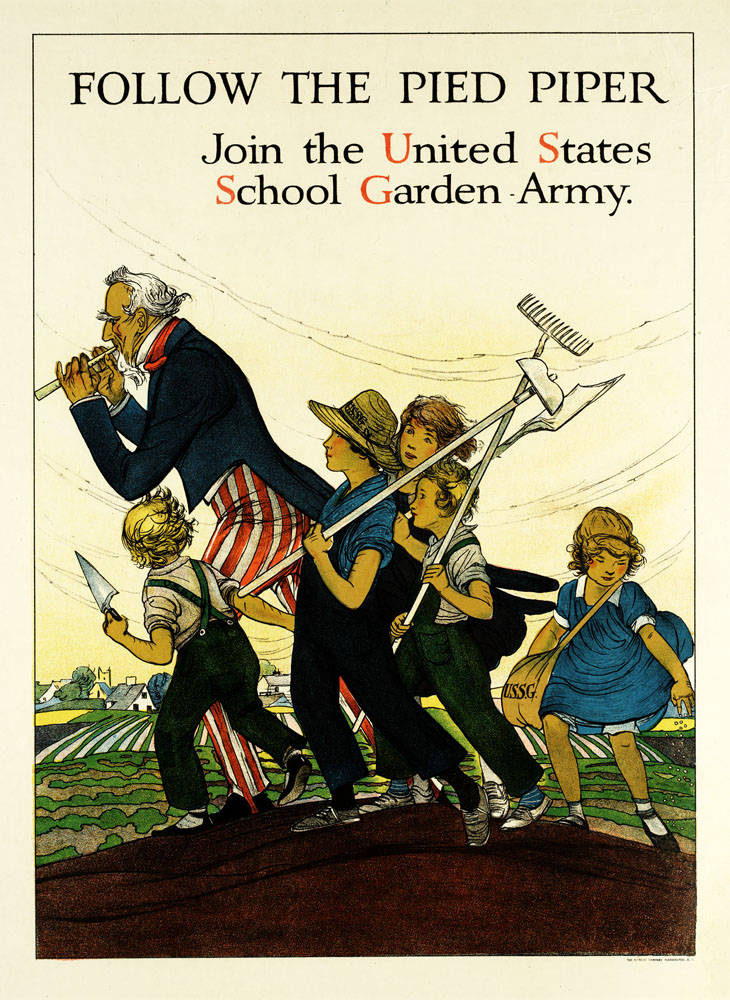 Who is Uncle Sam?
As we approach the 4th of July, we wanted to spend some time delving into the history of Uncle Sam. Uncle Sam is a personification of the United States' federal government that has been used in political cartoons since the War of 1812. Legend has it that Uncle Sam's early likeness was based on a man named Sam Wilson, who was a meat packer from Troy, New York. Wilson supposedly had a contract to supply canned meat products to the United States government and one of the requirements of that contract was that the initials of the producers be stamped on the tins. Elbert Anderson, Sam Wilson's business partner's initials were stamped on the tins, which were followed by "- U.S." While the "U.S." stamped on each tin stood for United States, the markings became attributed to Sam Wilson.
This fun theory unfortunately falls apart as the earliest evidence of the use of Uncle Sam imagery predates Sam Wilson's government contract. The initial image of Uncle Sam appeared in an 1812 issue of the Bennington News-letter from Vermont.  Nonetheless, Sam Wilson's link to Uncle Sam remains as the origin story having been repeated often over the years. The city of Troy, New York has embraced the legend and even has a seven-mile bike trail named after him.
It's interesting to note that depictions of Uncle Sam have grown and evolved over the years, similar to this nation's growth. The nineteenth century political cartoons of Thomas Nast featured Uncle Sam and were known for portraying Uncle Sam as a young, rural rube in comparison to his contemporaries. James Montgomery Flagg includes depictions of him in American recruiting material and other posters for WWI that differ from Nast's depiction.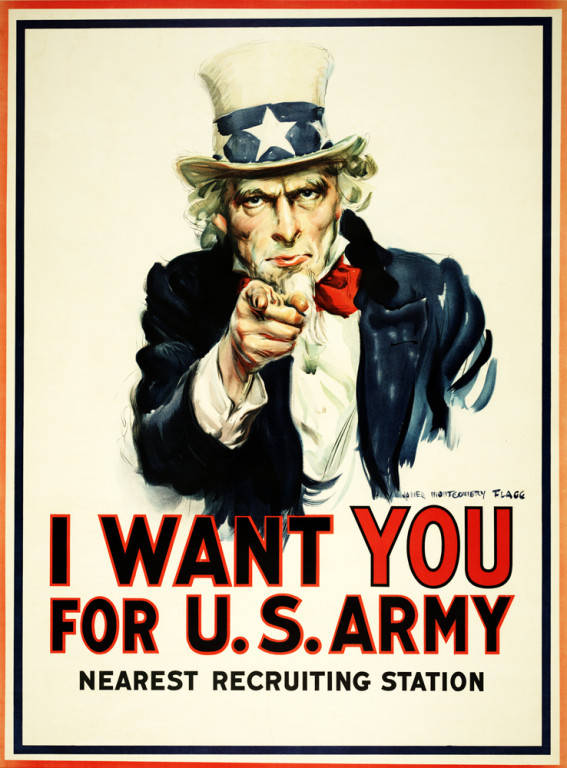 A strong difference is noted in the famous "I Want You" poster, in which Flagg has a strong Uncle Sam addressing the viewer directly. This depiction has undoubtedly contributed to the more favorable image of Uncle Sam over the years. Then, Uncle Sam was seen as a commanding leader of a rising nation. This symbolism was carried over into the music of World War I and World War II with Uncle Sam being worked into the sheet music scores' pictorial covers and referenced in rousing lyrics. Uncle Sam is featured in songs like Robert P. Hall and Ida K. Mervine's Uncle Sam and His Battering Ram: The Victory Song (1918) and Joe Burke and James E. Dempsey's If I Had a Son for Each Star in Old Glory, Uncle Sam, I'd Give Them All to You! (1917).
Today, Uncle Sam remains an iconic image that's inextricably linked to our wonderful country. His face and stature are still frequently used by political cartoonists in their commentaries of world events and affairs.
To learn more, check out:
Dewey, Donald. The Art of Ill Will: The Story of American Political Cartoons. New York: New York University Press, 2007.
Foreign Policy Association, and Foreign Policy Association. A Cartoon History of United States Foreign Policy, 1776-1976. New York: Morrow, 1975.
Halloran, Fiona Deans, and Frank and Virginia Williams Collection of Lincolniana (Mississippi State University. Libraries). Thomas Nast: The Father of Modern Political Cartoons. Chapel Hill, NC: University of North Carolina Press, 2012.
Horwitz, Elinor Lander. The Bird, the Banner, and Uncle Sam: Images of America in Folk and Popular Art. 1st ed. Philadelphia: Lippincott, 1976.
Katz, Harry L, and Vincent Virga. Civil War Sketch Book: Drawings from the Battlefront. 1st ed. New York: W.W. Norton, 2012.
Mouraux, Cecile, Jean-Pierre Mouraux, and Uncle Sam Original Poster Museum. Who Was "Uncle Sam": Illustrated Story of the Life of Our National Symbol. Sonoma, CA: Poster Collector, 2006.
West, Delno C, Jean M West, Jean M West, Christopher Manson, and Christopher Manson. Uncle Sam and Old Glory: Symbols of America. First ed. New York: Atheneum Books for Young Readers, 2000.