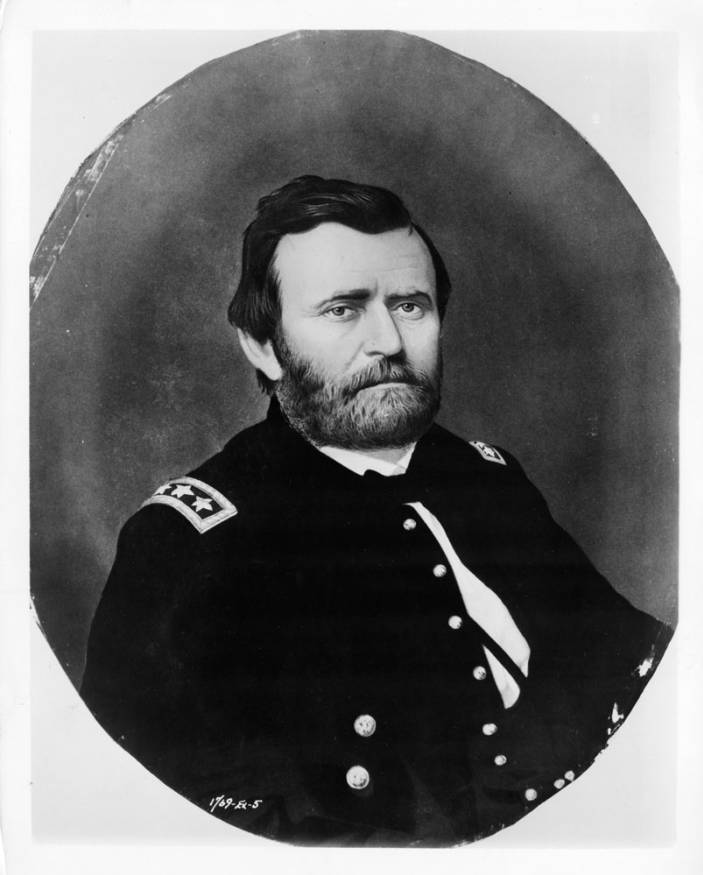 Ulysses S. Grant
Have you ever wondered why there are so many things are named after Ulysses S. Grant in Illinois? Who was he? And what is his connection to Illinois?
Ulysses S. Grant (April 27, 1822 – July 23, 1885) was a United States Army officer who served as a general during the Civil War. Grant attended the United States Military Academy at West Point, New York, accepted a commission in the United States Army, and served in the Mexican-American War (1846-1848). 
In the mid 1850's until the start of the Civil War, he participated in civilian life and worked for his family members. A career in business was not his calling though. When the Civil War broke out, he returned to service with the Army.
He rose to prominence during the Civil War, where he found success in the war's western theater of operations.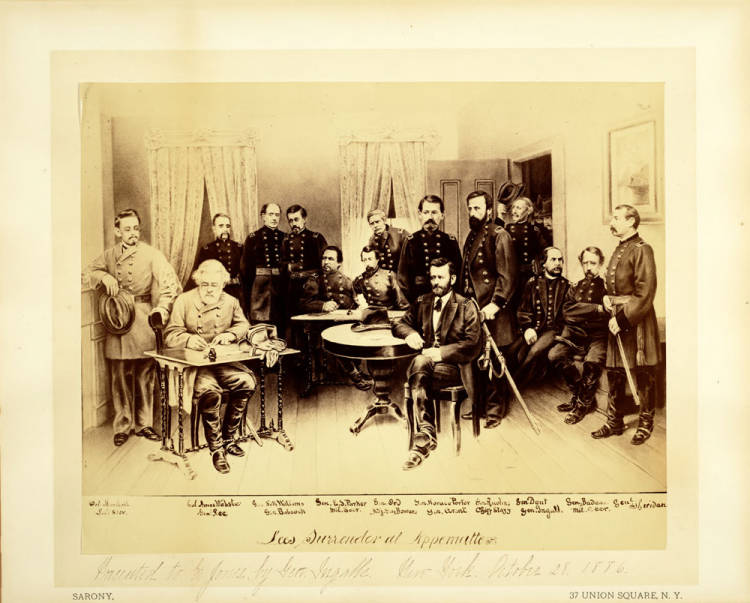 After the Civil War, he made a career in politics including serving as the 18th President of the United States from March 4, 1869 through March 4, 1877. 
His presidency was problematic. The Whisky Ring was a scandal at the time. His administration did have several major successes, including the first Civil Service Commission, stabilizing the post-war national economy, and appointment of African Americans and Jewish Americans to federal offices.
After his presidency, he made a world tour. Then, Grant wrote his memoirs (which you can view a copy of at the PMML by appointment with our librarians). His memoirs covered most of his successes in the Civil War. He finished writing them shortly before his death in New York on July 23, 1885. Published after his death to much success, the proceeds went to his wife Julia.
Grant first moved to Galena, Illinois in 1860 to work in the family business with his father and younger brothers. With his wife Julia, he rented a property in town. He returned to Galena after the Civil War and Galena's residents gifted Grant with an Italianate style house. While he visited Galena during his presidency, his last visit to the house in Galena was in 1880. Grant's children owned the house until 1904, when it was given to the City of Galena. The extensive upkeep resulted in the house being transferred to the State of Illinois in 1931. The house has been restored to its 1868 appearance, is a state historic site, and on the National Register of Historic Places. It is available for visits.
Additionally, Grant Park in Chicago, Illinois was named after him in 1901. Managed by the Chicago Park District, the 309-acre park contains performance venues, gardens, walking trails, harbors, and sporting facilities. Many of the city's festivals are held in this park annually. Near the Museum & Library, it is a great place to read and relax when you visit downtown.
U. S. Route 20 in Illinois is formally known as the General Ulysses S. Grant Highway or the U.S. Grant Memorial Highway.
Other states have honored him as well. His tomb is in New York. His childhood home is in Ohio. His presidential library is located at Mississippi State University in Mississippi.
To learn more about Ulysses G. Grant, watch:
Grant Crosses Rapidan River to Begin Overland Campaign May 4, 1864
Donald Miller, Vicksburg: Grant's Campaign That Broke the Confederacy
Or read:
Baier, Bret, and Catherine Whitney. To Rescue the Republic: Ulysses S. Grant, the Fragile Union, and the Crisis of 1876. First ed. New York, New York: Custom House, 2021.
Korda, Michael. Ulysses S. Grant: The Unlikely Hero. 1st ed. Eminent Lives. New York: Atlas Books/HarperCollins, 2004.
Reeves, John. A Fire in the Wilderness: The First Battle between Ulysses S. Grant and Robert E. Lee. First Pegasus books cloth ed. New York: Pegasus Books, 2021.
Silkenat, David. Raising the White Flag: How Surrender Defined the American Civil War. Civil War America. Chapel Hill: University of North Carolina Press, 2019.
White, Ronald C. American Ulysses: A Life of Ulysses S. Grant. First ed. New York: Random House, 2016.