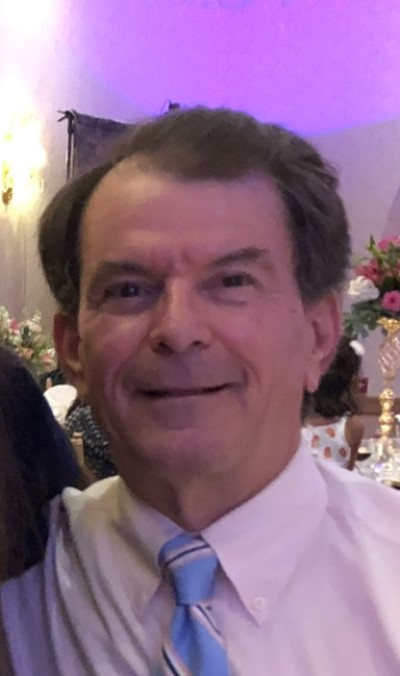 Meet the PMML Staff - John LaPine
Have you ever wondered who's behind the scenes making the PMML run smoothly? It's our pleasure to pull back the curtain and introduce you to the staff you see during your visits and those that work behind the scenes. This month, we are introducing you to John LaPine, the Collections Services Manager. John began working at the PMML in 2012 and works diligently to restore and preserve paper records that support the stories of the citizen soldier.
PMML: Hi John! Thanks for taking the time to chat with us. Many people may not be familiar with the title Collection Services Manager, but you are the one who works the magic behind the scenes to restore works on paper to ensure they can be viewed by the general public. What is it about the work that you do that inspires you?
John: When I am engaged in conserving and restoring historical documents, books, prints, drawings, and objects, I am cognizant that my efforts are ensuring that these collection items will be preserved for many, many years, decades, and perhaps (hopefully) centuries after I am gone. The knowledge that I am making a palpable contribution to the human cosmopolis that will outlast my life and all the lives of people alive today is quite rewarding. 
PMML: It's certainly the Museum & Library's hope that our collective work will inspire and guide future generations. As you've been working on these items, is there one that's made a deep impression on you?
John: I'd have to give that distinction to John Cordwell's WWII Wartime Diary, which he illustrated himself during his internment by the Nazis in Stalag III, Luft Nord. That piece made a very deep impression on me. I spent more than 3,000 hours over a 2-year period restoring this wartime diary, and each of the hundreds of items and illustrations inside it struck me as having great significance. Each entry represents a moment in time during Cordwell's imprisonment, and as I concentrated my conservationist attention on each of the items I was transported back to the moment in time that Cordwell experienced and the record he made with each illustration.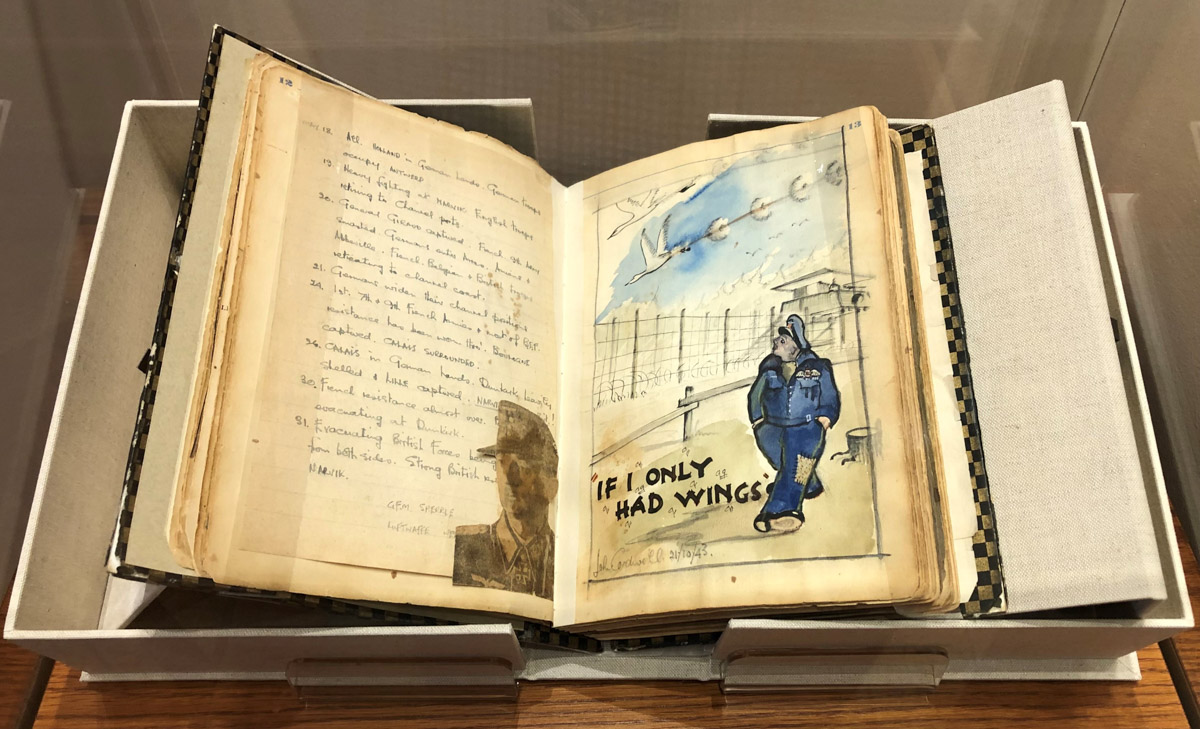 PMML: After spending that much time with an object in such an intimate manner, I can see how it and the sentiments expressed in it would become very meaningful to you. If you could share your work with one person, who would it be and why would you want to share it with them?
John: I would share the work I am doing with my youngest grandchild, Navi, who is going to be 2 years old in January. I would like to her to learn and understand that our lives have the greatest value when we focus not on ourselves, but on others… Just as American Citizen Soldiers' efforts and sacrifices have always benefited our society and our civilization as a whole. 
PMML: Navi has an excellent resource to turn to. Do you think the work that you do at the PMML will help her and future generations make more informed decisions?
John: I do. I believe that the study of history enables people to have the opportunity to exercise introspection, and to learn about what kind of people they want to be, what kind of society they want to live in, and to determine whether they want to expend some effort toward improving themselves and the society within which they live. The objects I have worked on that are in our collections will be part of exhibits and displays at some point in the future, and I am hopeful that when people see them, study them, and place them into their understanding of human history, they will comprehend that the generations before them have been peopled by individuals (leaders, citizen soldiers, and just plain folk) who believed that personal sacrifice for the greater good of society gave their lives great and enduring purpose and meaning.
PMML: John, thanks for your time and your very insightful answers. The Museum & Library is privileged to have people who are so dedicated to the work they do and sharing that work with others on staff. 
Don't forget to take advantage of FREE admission on November 10 & 11 in honor of Veterans Day to come see John's hard work on display as you take in the breathtaking illustrations in John Cordwell's diary, on display in Life Behind the Wire: Prisoners of War.