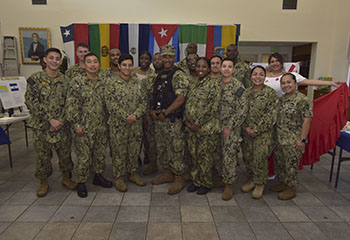 Hispanic Heritage Month
The diversity of those who have served and continue to serve in the United States military is incredible. Hispanic and Latino Americans account for a large part of each branch of the military, at all levels. The Museum & Library is proud to share some information and resources about the history of National Hispanic Heritage Month, happening every year from September 15th to October 15th.

Hispanic Heritage Month took roots in June of 1968 when a California Congressman by the name of George E. Brown first introduced a commemorative week celebrating the Latino (or the more recent term Latinx) community, its history and the community's contribution to the momentum of the 1960s civil rights movement. After several months of governmental red tape, Congress passed Public Law 90-48, officially authorizing the president to annually declare September 15-16 the beginning of National Hispanic Heritage Week. You might be wondering how we went from week to month…

Like most history, evolutions occur, and change persists… Hispanic Heritage Week existed as just that for roughly 20 years until 1987 when a U.S. Representative of California proposed expanding the observance to the 31-day period that exists today. A formal bill was submitted and the typical governmental procedures were undergone, resulting in President George H.W. Bush expanding the celebration to be 31-days long, therefor becoming National Hispanic Heritage Month. Since President Bush's declaration on September 14, 1989, National Hispanic Heritage Month proclamations have been made by every sitting president of the United States.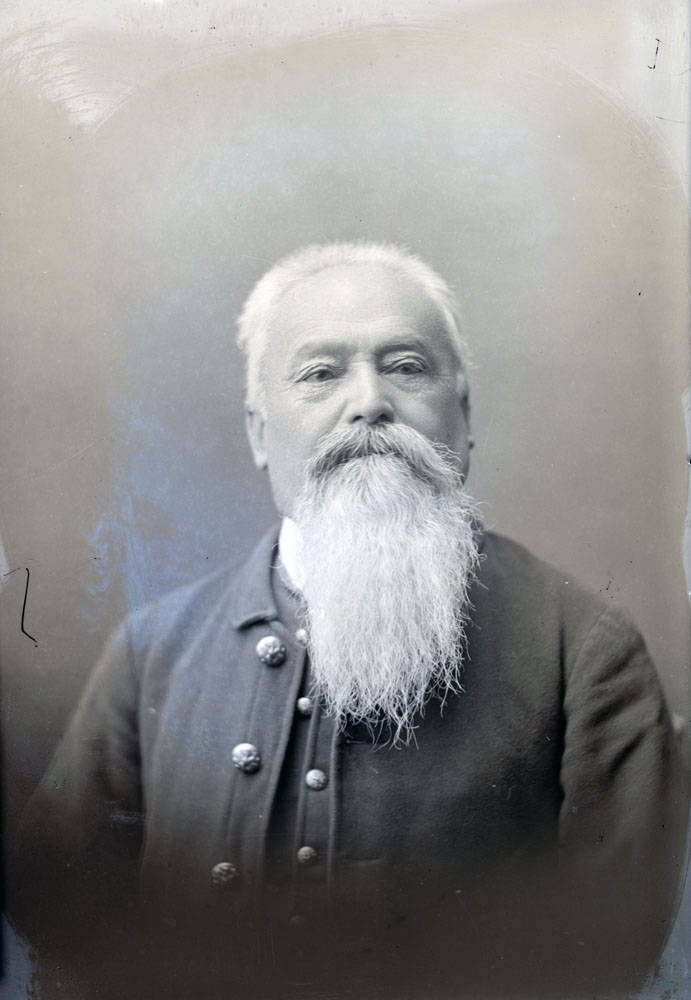 There's a multitude of reasons that make the month important to observe and honor. First and foremost, it celebrates the many contributions, diverse cultures, and extensive histories of the millions of Hispanics that make up the American Latinx community. The month also celebrates and coincides with the Independence Day celebrations of several Latin American nations including Costa Rica, El Salvador, Guatemala, Honduras, Nicaragua, Mexico, and Chile. Celebrations range from festivals to art shows to conferences to community gatherings and much, much more.

This year, please reflect on and recognize National Hispanic Heritage Month, its importance, and the numerous contributions that Hispanic Americans have made to the world and our country – especially those that have served in the United States military.
To learn more about the service of Hispanic Americans, check out these resources:
Fernandez, Virgil. Hispanic Military Heroes. 1st ed. Austin, TX: VFJ Pub, 2006. PMML call number: U52 .F47 2006

Flores, John W. Marine Sergeant Freddy Gonzalez, Vietnam War Hero. Revised ed. Jefferson, North Carolina: McFarland & Company, Inc, 2014. PMML call number: U53.G595 F58 2014

García, Ignacio M. Hector P. García: In Relentless Pursuit of Justice. The Hispanic Civil Rights Series. Houston, TX: Arte Público Press, 2002.  PMML call number: E184.M5 G3644 2002

Harrison, Carlos. The Ghosts of Hero Street: How One Small Mexican American Community Gave so Much in World War Ii and Korea. New York, New York: Berkley Caliber, 2014. PMML call number: F549.S55 H37 2014

Johnson, John L. Every Night Every Morn: Portraits of Asian, Hispanic, Jewish, African American, and Native-American Recipients of the Congressional Medal of Honor. 1st ed. Winston-Salem, NC: Tristan Press, 2007.  PMML call number: UB433 .J63 2007

Ramos, Henry A. J. The American Gi Forum: In Pursuit of the Dream, 1948-1983. Houston, Tex.: Arte Público Press, 1998. PMML call number: E184.M5 R33 1998

Rivas-Rodriguez, Maggie, Maggie Rivas-Rodriguez, Emilio Zamora, and Emilio Zamora. Beyond the Latino World War II Hero: The Social and Political Legacy of a Generation. 1st ed. Austin: University of Texas Press, 2009.  PMML call number: D769.8 .H58 B496 2009

Valenzuela, Freddie, Jason Lemons, and Jason Lemons. No Greater Love: The Lives and Times of Hispanic Soldiers. Austin, TX: Ovation Books, 2008. PMML call number: U53 .V35 A3 2008

Wilson, Marc. Hero Street, USA: The Story of Little Mexico's Fallen Soldiers. Norman: University of Oklahoma Press, 2009.  PMML call number: F549 .S55 W55 2009