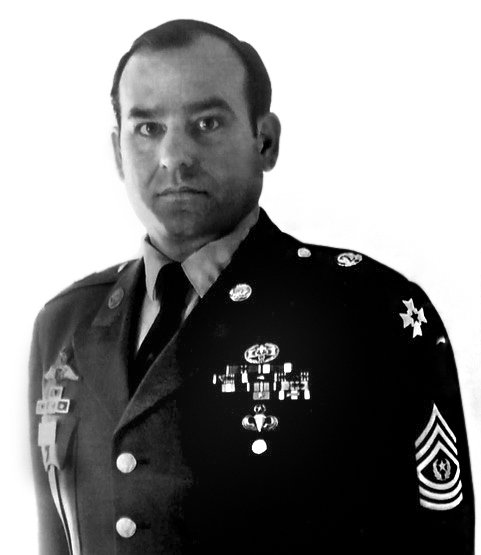 David Hughes,
Command Sergeant Major
Green Beret and Vietnam War Veteran David Hughes is remembered by Rhonda Young.
CSM David Hughes joined the Army when he was 17 years old. He spent a total of 22 years in Special Forces as a combat medic and operations sergeant. He served during the Vietnam War and the missions he was part of are the kind found in military history novels. The famed military historian S.L.A. Marshall chronicled one of these missions, part of Operation Black Jack 22, known as "The Marathon Patrol" in his book "Ambush". As with many Green Berets, David enjoyed his time in service. He did three tours of duty in Vietnam because he felt that he was obligated to see it through. He retired after 27 years in the United States Army.
Book dedicated: Ambush and Bird : Two Vietnam Battle Narratives by S.L.A. Marshall