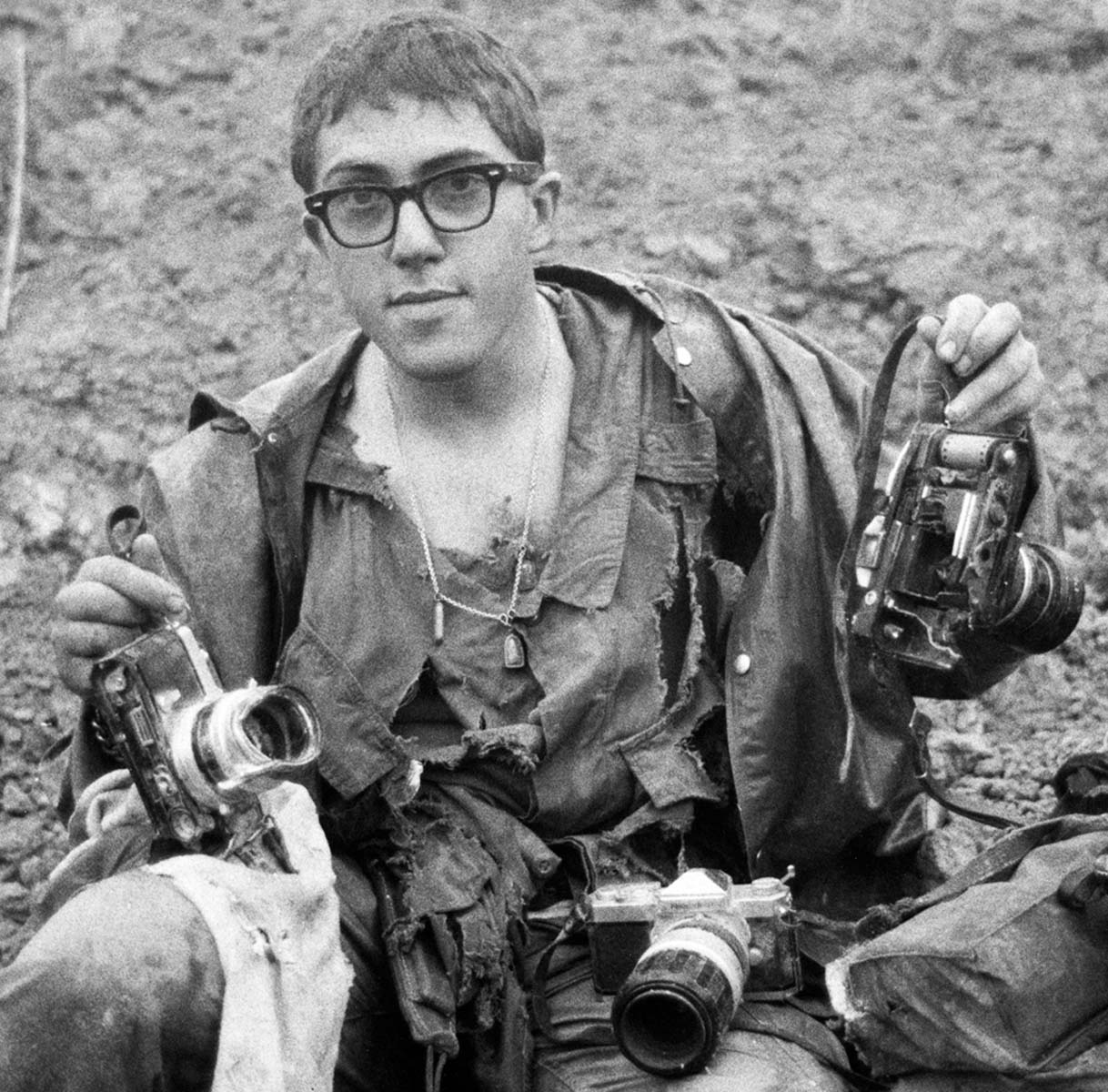 May 16, 2023 - Oct 02, 2023
Traveling Exhibit
Tet and the Battle of Hue
The Museum & Library will be hosting a unique and exciting traveling exhibition in Spring 2023. Tet and The Battle of Hue features historic photography of U.S. Marines during the brutal Battle of Hue in 1968, captured by Stars and Stripes photographer John Olson.
Created by Tactile Images, and Stars and Stripes photographer John Olson, the exhibit features 10 tactile, or 3-dimensional, images developed from original photographs. Embedded with touch-activated sensors that provide audio interviews with the Marines documented in the photos, the three-dimensional tactile images allow blind and low vision individuals to experience photography in a unique way.  
The Battle of Hue began on January 31, 1968, with intense fighting that left thousands dead, and the historic city virtually destroyed. The bloodiest single battle of the Tet Offensive occurred during the fight for the city, and it was a turning point that changed the course of the Vietnam War. More than fifty years after the battle, this exhibition is a powerful presentation of imagery, audio, and interactive elements that will enable visitors to experience the personal stories of the men who endured the brutal conflict. 
*This exhibition contains a few graphic images which some may find disturbing. We do not recommend exposing children under sixteen, without a parent or guardian present, or those who struggle with Post Traumatic Stress Disorder.
Plan a Tour
Join us for a guided tour to engage in exclusive activities and content including deeper historical context surrounding the Vietnam War, a hands-on artifact investigation, vibrant group discussions around themes explored in the exhibit, interesting insights into the images featured in the exhibit, and personal stories about the Battle of Hue and the creator of the exhibit, photographer John Olson.