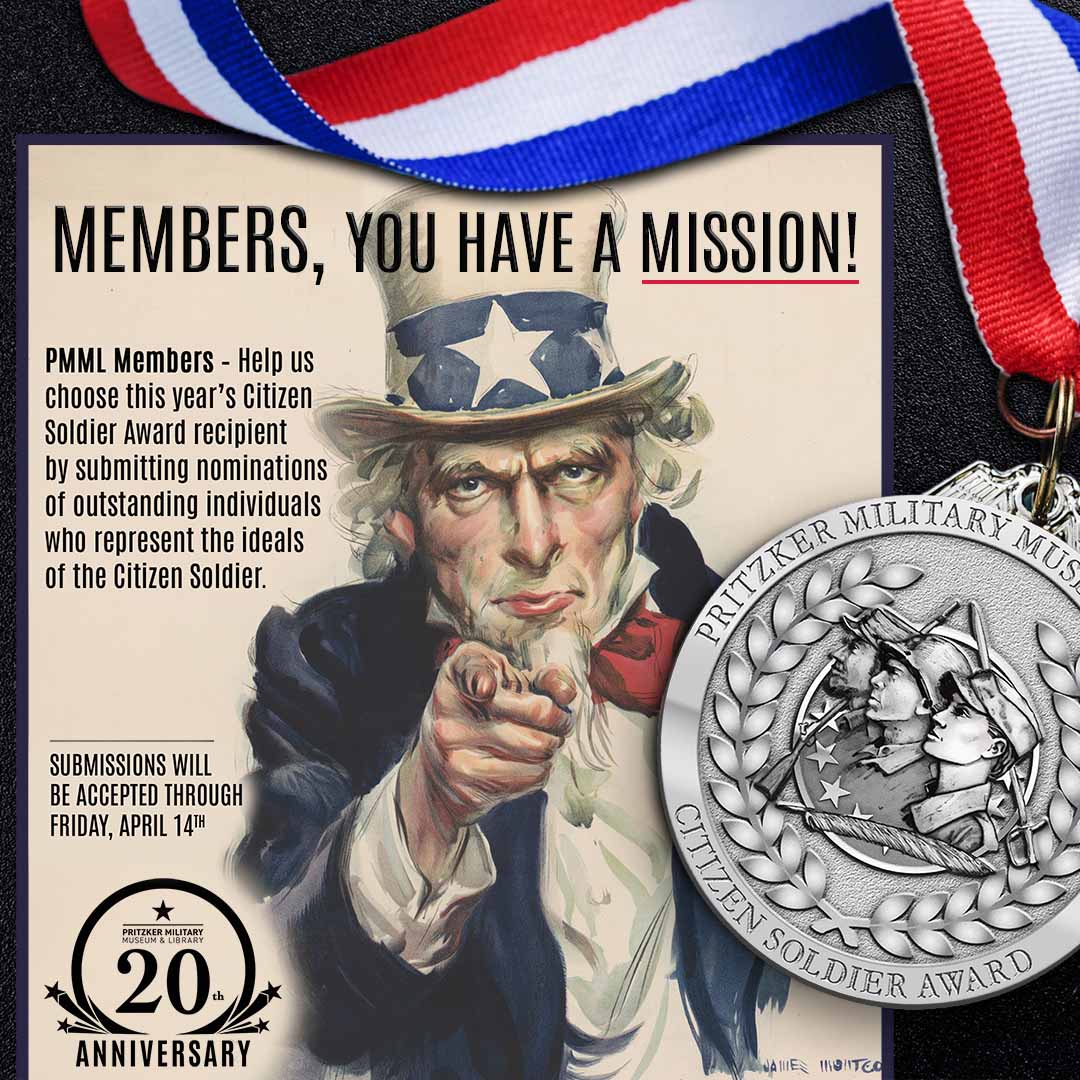 2023 Citizen Soldier Award
The Citizen Soldier Award, established in 2020, stands to honor a person who exemplifies the traditions of the citizen soldier set by George Washington; a person who served the nation as a leader in war and in peace, for the betterment of the common good. The late Senator Bob Dole and RADM Richard W. Schneider were past recipients of the Citizen Soldier Award. 
We are now inviting members to submit nominations of individuals who represent the ideals of the Citizen Soldier. All nominations will be reviewed by the Citizen Soldier Award Committee, which is comprised of past winners, military veterans, and Museum & Library board members. If you would like to submit a nomination, follow the instructions below:
How to Submit a Nomination for the 2023 Citizen Soldier Award
Fill out a nomination form and send to the Pritzker Museum & Library no later than April 14th. If you need help with your submission, please reach out to the Development department at the email listed below.
Mail 
104 S Michigan Ave, Suite 400
Chicago, IL 60603