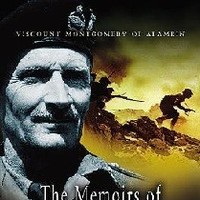 The Holabird Family Collection
Before joining the family architecture firm Holabird & Root, John A. Holabird served with the 82nd Airborne Division in World War II. He participated in the capture of the Nijmegen Bridge during Operation Market Garden, receiving a Silver Star citation for his efforts.
John A. Holabird was born in 1920 into a family dynasty of architects who helped shape some of Chicago's renowned early skyscrapers. He graduated from Chicago's Francis W. Parker School in 1938 and went on to earn his undergraduate degree from Harvard in 1942. During World War II, Holabird served between 1942-1945 in the Army in the 82nd Airborne Division. His service included parachute duty and he received a Silver Star for his role in a dangerous attack on a German-held bridge in Nijmegen, Holland.
After the war, Holabird returned to Harvard and earned his Master Degree in Architecture in 1948. Before joining Holabird & Root architecture firm in 1970 as partner, Holabird taught drama at Parker School and worked as a set designer for CBS and NBC in the mid-1950s. While at Holabird & Root, Holabird contributed to the design of the main pavilion at the Ravinia Festival in Highland Park, Illinois and directed a range of projects including the University of Chicago's Kersten Physics Teaching Center. He died in 2009 after a series of health problems, including intestinal cancer.
John A. Holabird's grandfather William Holabird started the architecture firm of Holabird & Roche in 1880. This firm started construction on the Monroe Building in 1911, finishing construction in 1912. The Pritzker Military Museum & Library is located in the Monroe Building. Holabird & Roche changed its name to Holabird & Root when John Holabird's father, John A. Holabird, took over the firm.