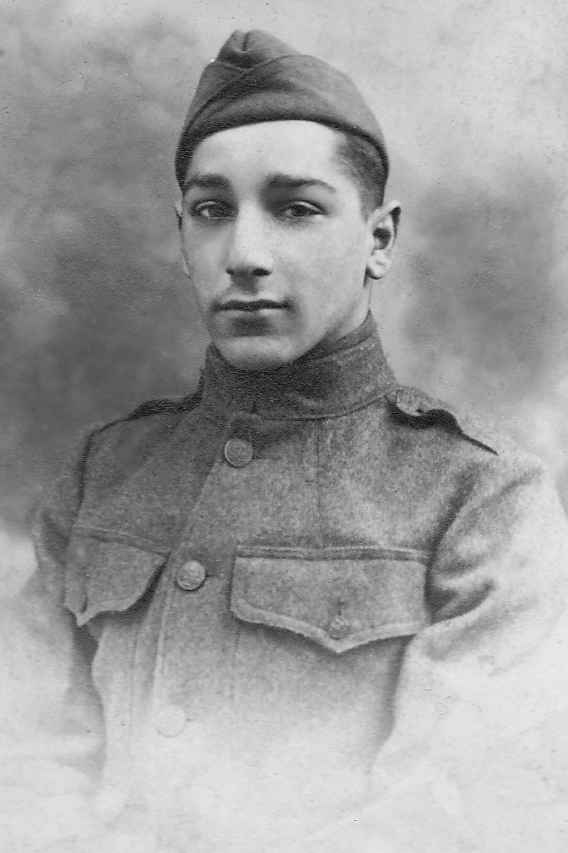 William Keller,
Private
William Keller was born in Philadelphia on January 18, 1900. At 16, he left Philadelphia to enlist in the U.S. Army, serving as a private during World War I from June 20, 1916 through May 26, 1919. Keller is remembered by Joe Grossmann.
Upon returning to Philadelphia after the war, Keller bypassed college and studied law at Temple University while working full-time for the U.S. Postal Service. 
Before beginning his law practice in Philadelphia, Keller travelled to Los Angeles and found work as a movie extra in Westerns, employing the horseback riding skills he gained in the Army. Upon learning that he passed the bar, he returned to Philadelphia to start his law career. He met his future wife, Mary, in Philadelphia and married her in 1928.
After a brief stint in private practice, Keller joined the U.S. Veterans Administration in the role of Adjudication Officer. He eventually rose to the role of Chief Adjudicator and he continued to serve in that role until retirement in 1965. While in the service of the VA, he was stationed in several cities, including Portland, Maine; Augusta, Maine; Birmingham, Alabama; and Washington DC. He finally settled in Plainfield, New Jersey and worked in several VA facilities in that area. 
In the 1960s, in his role as a program director for Veteran Benefits, he toured Vietnam advising soldiers on their benefits. He retired from the VA in 1965. He and his wife Mary eventually moved to Honolulu, Hawaii.
In his retirement, Keller remained active and maintained a strong relationship to the service. He was a member of Disabled American Veterans and commander of World War I Veterans Hawaii Chapter. He took great pleasure in participating in veterans events at National Memorial Cemetery of the Pacific, also known as Punchbowl Cemetery.
Keller died October 17, 1995 and is buried in Punchbowl Cemetery. He is survived by his son, Dr. Howard Keller of Kailua, Oahu; daughter, Barbara Taylor of Chicago, Illinois; five grandchildren; and five great-grandchildren.
Book Dedicated: The Last of the Doughboys: The Forgotten Generation and their Forgotten World War  by Richard Rubin