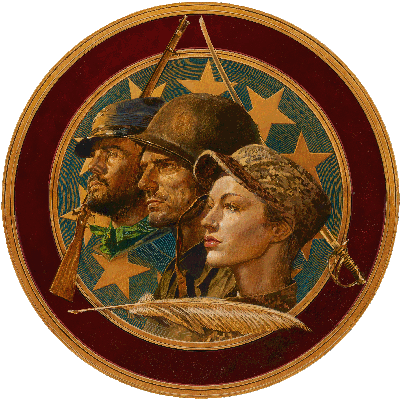 Blog
The Museum & Library is proud to continue guiding the general public through their exploration of military history, military affairs, and national security in greater detail thanks to the Pritzker Military Museum & Library blog. Here, the Museum & Library posts longer form content covering a wide array of events, topics, people, and moments in history. Blog posts are written by staff members of the Museum & Library, partners and friends, as well as authors that take part in or contribute towards programming. Keep the conversation alive by interacting in the comment section of each post!
In Honor of Mexican Independence Day

Every September 16th, Mexico celebrates one of the most important days in Hispanic history - the anniversary of Mexico's Independence from Spain.

Commemorating September 11th

As we commemorate the 20th Anniversary of September 11th, the Museum & Library wanted to take a moment to reflect on its impact on a more personal level while also providing a few resources for those interested in learning more about the tragic events that took place that day in 2001. 

Air Force Day

America's successful use of air power in World War II led President Truman to establish Air Force Day on August 1, 1947. 

Happy July 4th

Thinking about the origins of Independence Day and the history of the American Revolutionary period.

Pride Month 2021

This June, we celebrate and honor the achievements of the LGBTQ+ members of the Armed Forces.
Subscribe to Blog