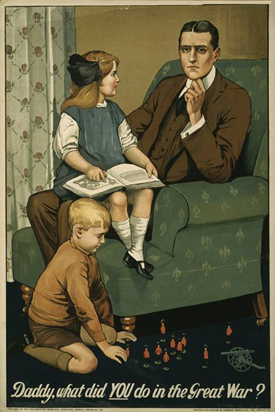 Share Your Story
The Holt Oral History Program is dedicated to conserving the unique stories of those Veterans with first-hand experience serving the U.S.'s military efforts. We invite you to  utilize our state-of-the-art recording room, virtual platform, or our recorded phone option  to  let your story be heard. In the end, your story will be posted on the Holt Oral History Program.
Learn more by contacting Oral History and Reference Manager, Leah Cohen, and filling our your initial information and sending it back to us. 
The Pritzker Military Museum & Library is seeking veterans from all branches (Army, Navy, Marine Corps, Air Force, and Coast Guard)  whether they served during peace or during war, combat or non-combat from any period:
World War II (1939-1946)

Korean War (1950-1955)

Vietnam War (1961-1975)

Cold War (1947-1991)

Persian Gulf War (1990-1995)

The Bosnian

Stabilization (1996-1999) and Kosovo Peacekeeping (1999-present)

Afghanistan and Iraq conflicts (2001-present)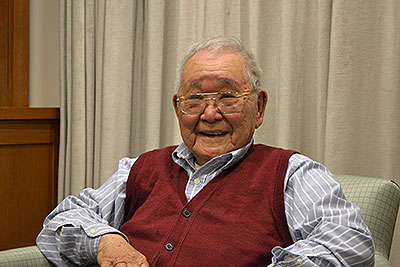 The Museum & Library also seeks the stories of civilians who supported the war effort — such as workers in the war industry, serving, volunteers with the United Service Organizations (USO), or in a medical capacity. We are also interested in first-hand accounts of historic events in relation to  war and to freedom or democracy.
Interested participants may fill out biographical survey/initial information. Once the survey has been returned, we use the wealth of resources in our collection to  understand the context and develop questions that are specific to the narrator's story. The interview would be conducted by Museum & Library staff or volunteers, a few of whom are veterans. After the recording, an interview transcript and short biography are finalized and digital copies of photos are collected. That in tandem with the audio or video of the interview itself will be posted on our website. These pages will also be cataloged so that other can be retrieved by by researchers and others seeking these primary sources. The Museum & Library also reserves to right to use excerpts of interviews for educational and promotional materials.
By preserving the veteran's voice, others may better understand the perspectives of those that participated in events that shaped our world and the dedication and sacrifice of the Citizen Soldier.
The Holt Oral History Program and Coleman T. Holt Oral History Room are generously sponsored by The Seedlings Foundation, in memory of Tuskegee Airman Coleman Thompson Holt. Additional support provided by Colette Holt.